Kirk Venge Named Winemaker for IMPLICIT Cellars
Posted on June 28, 2021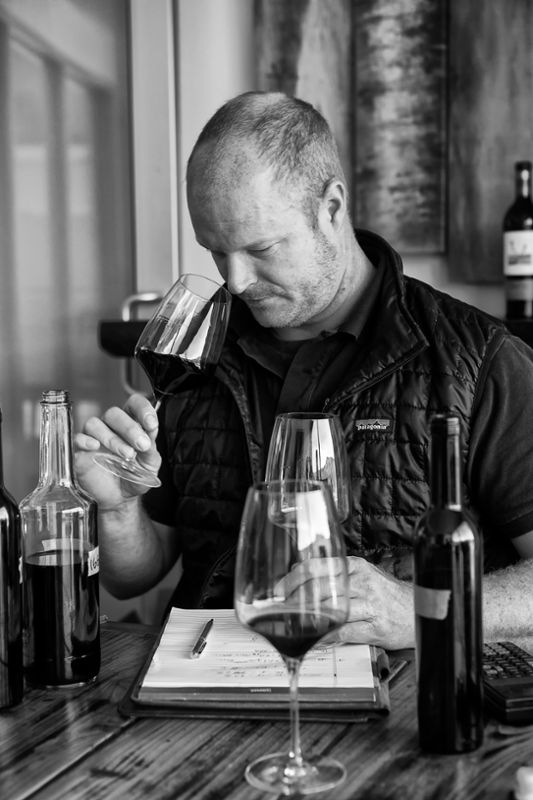 Napa, Calif. — Kirk Venge, considered by many to be among California's winemaking elite, has joined the team at IMPLICIT Cellars. Kirk is a highly sought-after winemaker, currently working with several premium boutique producers in Napa Valley.
After studying at UC Davis, Kirk developed his craft interning with Mumm Napa Valley as experimental winemaker for five harvests under the guidance of sparkling winemaker, Gregory Fowler. In November of 1999 Kirk left Mumm to work alongside his father, Nils Venge, considered to be one of the Napa Valley's best winemakers, in developing a winery for the Venge Family Reserve wines and supervising the restoration of Venge Vineyards at the historic Rossini Ranch. In May of 2008, the Venge family sold the property which allowed Kirk to keep the label and branch out on his own furthering his wine consultancy career.
"We are excited to add Kirk's talents and skills to our winemaking team," says Tony Granata, one of IMPLICIT Cellars' three proprietors. With three vintages of Cabernet Sauvignon in bottle, IMPLICIT Cellars looks to Venge to lead the winemaking team forward. This transition is very exciting, especially considering their recent move to a Diamond Mountain AVA vineyard in 2020.
Forbes Magazine recently said, "Kirk Venge, third generation Napa winemaker [is making] some of the most exciting wines being made in California right now." In addition to IMPLICIT Cellars, Venge is consulting winemaker for Hunnicutt, Macauley, Bacio Divino, JAX, B Cellars, Trespass, Tres Perlas, Mirror, Sky Devil, Eleven Eleven, and Promise, as well as making his own two brands, Venge Vineyards and Croix Estate.
About IMPLICIT Cellars
IMPLICIT® Cellars is a boutique winery in Napa, California, producing premium quality Cabernet Sauvignon. Established in 2017, production is small and distribution is limited to a select group of buyers primarily through membership in one of IMPLICIT Cellars' Priority Allocation Lists. For more information on IMPLICIT Cellars visit the website at www.implicitcellars.com.
Region:
Napa & Sonoma
Job Function:
Winemaking