Michael Thomas Named CFO of Rutherford Wine Company
Posted on June 13, 2021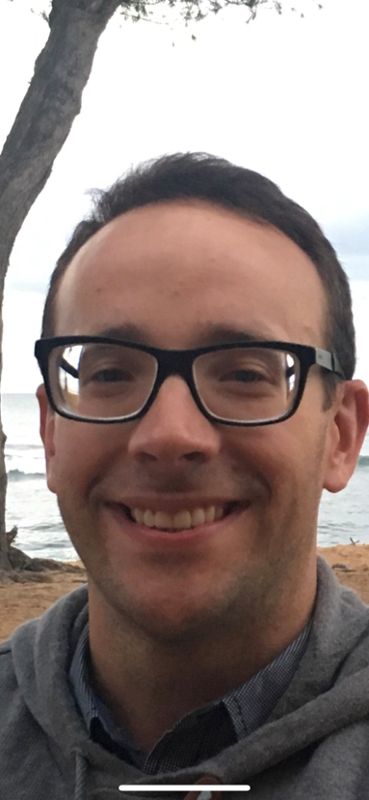 Napa, California, June 9, 2021 – Rutherford Wine Company, the family-owned Napa-based wine company, is happy to announce the promotion of Michael Thomas to Chief Financial Officer from Vice President of Finance. Thomas will assume his new role immediately.
"Michael has proven to be a crucial player in the success of our company," said Morgan Zaninovich, General Manager, whose family owns Rutherford Wine Company. "Since joining the company, Michael has taken on more responsibility and expanded his role beyond his initial duties. As we eye the future, we need strong leaders with keen business sense who can implement new strategies and help us creatively grow market share. His financial and marketing acumen are key reasons why we decided this promotion was well-deserved."
Thomas joined Rutherford Wine Company as Vice President of Finance in August 2020 and is no stranger to the CPG or wine industries. He previously held senior level management roles with KRAVE Pure Foods, Inc., SMASHMALLOW and E. & J. Gallo Winery where he served for eight years. Thomas holds an MBA in Finance and Marketing from University of California, Davis – Graduate School of Management, as well as the expert-level qualification of Diploma in Wines and Spirits from the Wine & Spirit Education Trust.
"As a passionate wine enthusiast and student of the industry, I'm incredibly excited to take-on this expanded role with Rutherford Wine Company. We have a great team and incredible assets to leverage. I look forward to supporting the Zaninovich family and growing our market share," says Thomas.
In his newly expanded role, Thomas will work even closer with the sales, marketing and production departments on new product innovation, sku rationalization and go-to market strategy for the Rutherford Wine Company portfolio of brands.
About Rutherford Wine Company
Family owned and managed for three generations; Rutherford Wine Company is dedicated to the art of crafting fine wine. Based in Napa Valley's renowned Rutherford appellation, their extensive portfolio includes Rutherford Ranch, Scott Family Estate, Predator Wines, Rhiannon Red Wine, Lander-Jenkins, Silver Buckle, Four Virtues Wines and Round Hill California wines. The range of brands showcases the diversity of California's many appellations and the unique personality of each site. These acclaimed wines come from a family who is committed to sustainability, both at the winery and in the vineyard. The winery is certified as California Sustainable Winegrowing (CCSW) and the estate vineyards are a combination of sustainable, organic and fish friendly.
For more information visit www.rutherfordwine.com
Region:
Napa & Sonoma
Job Function:
Purchasing/Finance