De la Luz Reunites with Morell as M&L Production Expands
Posted on February 25, 2021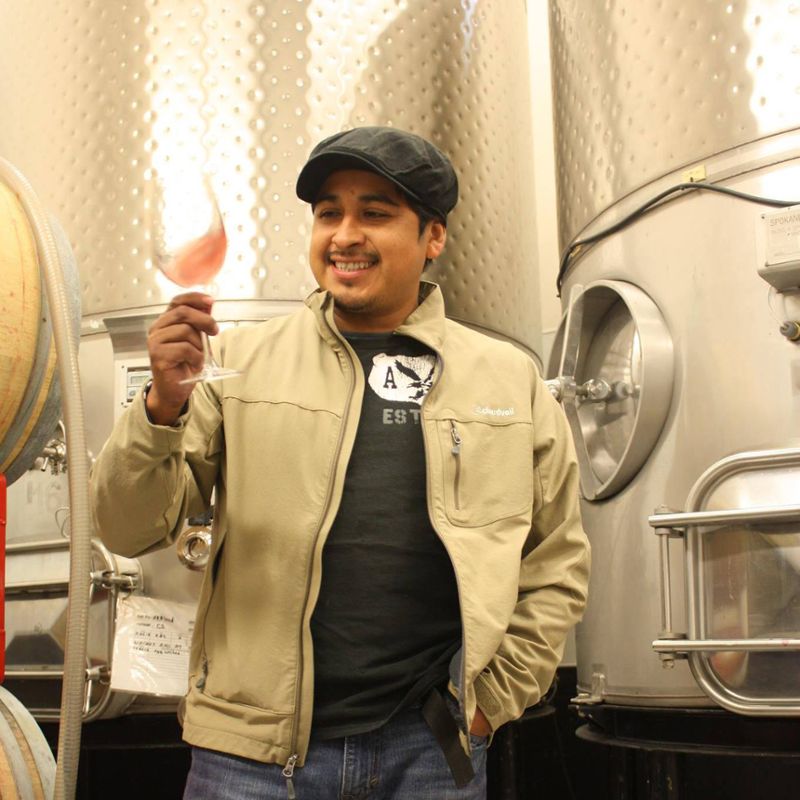 WALLA WALLA _ Victor de la Luz' first winemaking job was working for winemaker Aryn Morell at Matthews Winery in 2007 at its original Woodinville winery. De la Luz' latest job is working with Morell as the Production Manager at M&L Production in Walla Walla where the Matthews wines are produced in addition to the other Otis Family ultra-premium brands (Tenor, Jaine, Blackboard).
De la Luz was hired in February to lead the cellar team at the 50,000+ case a year facility that also crafts Alleromb, Gard Vintners, Morell-Peña, Mullan Road Cellars and The Royal Bull. M&L produces over 100 unique wines annually with nearly two dozen varietals.
In between stints teaming with Morell to craft ultra-premium wines, De la Luz has risen to winemaker at Gordon Estate Winery in Pasco, where he consults. Previously, he was the winemaker at Walla Faces in Walla Walla and Cellar Master at Distefano Winery in Woodinville. He has also crafted wines for Barons, Arlington Road (now Elevation Cellars), Page Cellars, William Church and Chateau Rollat.
De la Luz will also continue to produce his own wines under the De La Luz Wines brand, focusing on single vineyard wines expressive of unique sites such as Two Blondes in the Yakima Valley, Lawrence Vineyard in the Royal Slope, Golden Ridge in the Walla Walla Valley and Kamiak in the Columbia Valley.
"Victor's broad experience and commitment to quality will allow us to continue to focus on each winery's individual style while raising production," said Morell, founder and director of winemaking at M&L.
Region:
Washington
Job Function:
Cellarmaster/Production