Napa Valley's Silverado Farming Company Appoints Sarah Ferguson Viticulturist
Posted on February 10, 2021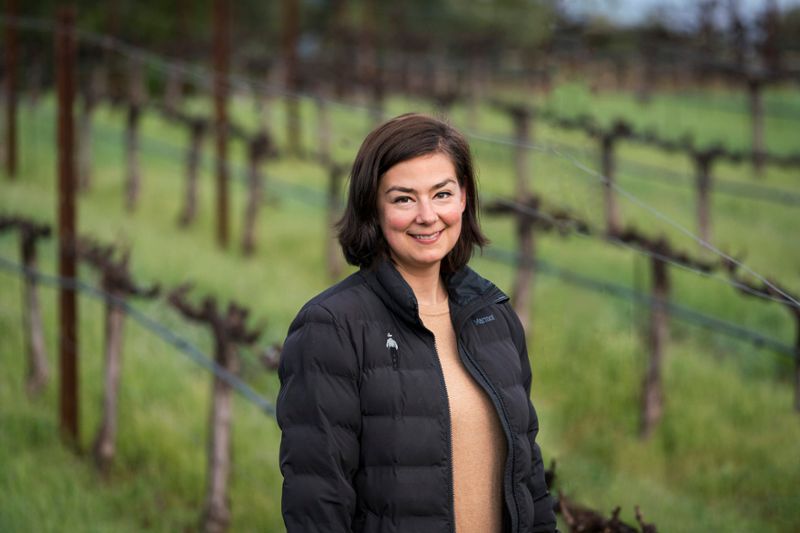 Napa, CA – Sarah Ferguson, who since 2017 has held the position of Viticulture Research Manager at Silverado Farming Company, serving the Napa Valley, has been promoted to the position of Viticulturist. Ferguson, who studied Metabolic Biology at University of California, Berkeley, went on to receive her master's degree in Viticulture and Enology from the University of California at Davis.
Ferguson's interest in and passion for research have been hallmarks of her distinguished career thus far. In 2018, Ferguson established Silverardo Farming Company's research winery, where she went on to conduct and oversee three crucial trials to better understand Napa Valley Cabernet Sauvignon; the use of sprinklers and misters; the timing of pruning; and the comparison between machine versus hand leafing. Her extensive laboratory experience, in tandem with her vast professional focus on research design and analytics resulted in the assumption of her new, vital role.
In addition to her work at Silverado Farming Company, Ferguson has worked with the teams at Dana Estates, Opus One, Benovia, Sterling Vineyards and Roederer Estates. Her diverse work portfolio illustrates her knowledge not only of Napa Valley Cabernet Sauvignon, but of other grape varieties, varietal wines and growing regions, as well.
Of her new appointment, Ferguson says, "I'm excited to be taking on the role of Viticulturist at Silverado Farming and thrilled to be a contributor to a company that values research & farming at a high-quality level. Having already learned so much from working with exceptionally talented people, both at Silverado Farming Company and from winemakers an growers we partner with, I'm looking forward to continuing these conversations and supporting the Silverado community."
About Silverado Farming Company:
Founded in 2001, Silverado Farming Company oversees vineyard management for many of the Napa Valley's most esteemed Cabernet Sauvignon-driven estates. The company donates one percent of its gross revenues through its foundation, One Percent for the Community, annually directing the money to underfunded grassroots nonprofits focusing on farm worker-related issues and at-risk youth.
Photo Credit: Suzanne Becker Bronk
Region:
Napa & Sonoma
Job Function:
Vineyard Management/Viticulture