Precept Appoints Beth Orr as Senior Vice President of Direct-to-Consumer and Customer Experience
Posted on February 04, 2021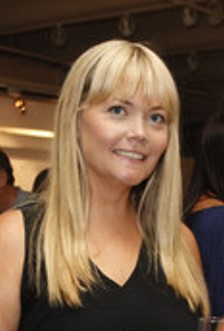 Seattle, Washington-based Precept Wine is pleased to announce the appointment of Beth Orr as Senior Vice President of Direct-to-Consumer (DTC) and Customer Experience. Orr is an exciting addition to the executive management team who will be focused on scaling Precept's retail, DTC and digital capabilities to meet changing customer needs and help deliver strong, sustainable sales growth.
In her new role, Orr will focus on enhancing the customer experience through immersive programs and digitally-enabled tools across the company's eleven tasting rooms and e-commerce platforms. Additionally, Orr will be leading the investment by Precept in modernizing their infrastructure and digital tools to accelerate go-to-market DTC strategies and opportunities across the portfolio. The DTC team will develop new ways to build an omni-channel, direct relationship with the consumer— meeting them wherever they are shopping and engaging across both digital and brick & mortar.
"My strategic focus for our DTC business starts and ends with the customer. Whether it is enhancing the tasting room experience through technology or using data-driven insights to create an engaging and relevant e-commerce experience— the goal is to provide the customer with a dynamic, frictionless and transparent wine buying experience," said Orr. "I'm thrilled to be part of such an innovative company and look forward to finding new ways to connect with and inspire our customers."
In this new role, Orr will utilize her retail expertise spanning digital, marketing and operations to make an immediate impact on Precept's business— focused on both revenue growth and enhanced, innovative brand experiences. A graduate of University of Washington, she brings decades of experience at some of the country's leading retailers including Saks Fifth Avenue, Barneys New York and Nordstrom where she held various brand, marketing and communications roles.
"Beth is a dynamic and creative leader who I have aspired to work with for many years. We look forward to seeing the impact of her vision and fresh perspective to the wine business. This addition to our team represents a continued commitment to exceed the expectations of our valued wine consumers through an omni-channel approach," remarked Chief Marketing Officer, Alex Evans.
Seattle-based Precept Wine is the largest privately held wine producer in the Pacific Northwest and a top 12 American wine producer. With deep roots representing more than 30 years of Northwest investments in the wine industry, Precept owns and maintains nearly 4,000 planted vineyard acres across Washington, Idaho, New Mexico and Oregon; such leading wine brands as Waterbrook, Gruet, Browne Family Vineyards, Canoe Ridge Vineyard, House Wine, Pendulum, Primarius, Washington Hills, Battle Creek Cellars, Callaway Cellars, Ste. Chapelle, Cense, Sheffield Cellars, Fairbanks and AG Perino Vermouth, plus tasting rooms and hospitality throughout the Pacific Northwest and New Mexico. Founded in 2003 by Andrew Browne and Dan Baty, the company's wineries have garnered more than 800 combined best buys and critical scores exceeding 90 points. Learn more at www.preceptwine.com.
Region:
Northwest, USA
Job Function:
Sales/Marketing