George Rubissow, Vintner, Physicist and Pianist, Passed Away from COVID-19
Posted on January 25, 2021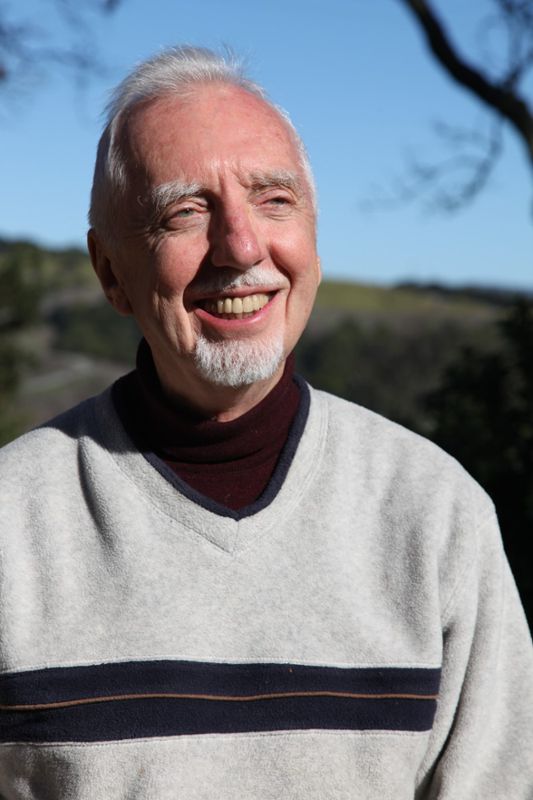 Vintner, physicist and pianist, passed away on Dec 21, 2020 in Reno, Nevada after a battle with Covid 19.
Rubissow was a founding partner of Rubissow~Sargent Wines in Berkeley, California which produced elegant terroir-driven red wines from the the Mount Veeder Appellation for two decades. His son and daughter continued the family tradition on Mt. Veeder when they created Rubissow Wines in 2004.
Known for his bright spirit, Rubissow was born in Paris, France in 1933. His parents fled pre-war Europe in 1934, emigrating to New York City where George was raised. As a young man he studied piano, composed music, and built radios and hi-fi systems. He performed solo piano at a Carnegie Hall recital as a teen. He thought perhaps he would become a concert pianist someday but family, science and then wine took over as life progressed.
Rubissow graduated from MIT with degrees in Physics and Electrical Engineering and subsequently from U.C. Berkeley with a PhD in Biophysics. His career encompassed Consulting Engineering, Biotelemetry, international business, music and art promotion, and in the second half of his life, an inquisitive passion for the red wines and terroirs of Bordeaux and Napa Valley.
His life in wine began in earnest when, in the 1960s while attending UC Berkeley for his doctorate, he met fellow scientist and future winemaker Tony Sargent. The two struck up an enduring friendship which a few decades later would produce Rubissow-Sargent wines. In fact it was while attending Steven Spurrier's Academie Du Vin together in Paris that the two were inspired to make their own wines.
After a two-year search in the remote hills of Northern California, Rubissow stumbled upon a hidden jewel of property tucked far away from everything on the lower ridge lines of Napa Valley's rugged Mt. Veeder. The broken sandstone soils and south facing hillside exposure seemed ideal for growing high quality hillside Bordeaux varietals, with one catch. The property would have to be developed from scratch.
Rubissow consulted with famed winemaker Andre Tchelistcheff about what to plant on the property. The two men soon became friends, often conversing in Russian. Tchelistcheff's guidance was critical as the Rubissows developed their vineyard. Much of the day-to-day work was in turn overseen by former Veedercrest Vineyard managers John Brookes & Enrique Villalobos. When finally planted in 1984, Rubissow Vineyard was a state-of-the-art hillside property with then ultramodern pressure regulated drip irrigation, advanced ag water filtration, transverse terracing, sustainable winter cover crops and fine-tuned sub soil drainage/erosion control systems. The new Rubissow-Sargent wines – with a distinctive label designed by up-and-comer designer Chuck House - entered the market in the late 1980s. Mustards Napa Valley was the first restaurant in the nation to carry the wines. By the time of the partnership's final 2003 vintage, Rubissow- Sargent wines could be found in more than 2,000 fine wine shops and high-end restaurants in 37 US states.
From the start Rubissow's grape growing and winemaking ambitions were irresistible to his young adult children. They became deeply involved in the new family venture. Daughter Ariel was one of the early chairpersons of the fledgling Mount Veeder Appellation Council, and later the manager of the vineyard estate. Son Peter, who initially oversaw development of the vineyard, moved on to head the brand's national sales and marketing work.
George Rubissow loved to pound the pavement with distributor sales people (in NYC particularly) and meet sommeliers and wine buyers across the nation and around the world. Over time, the Rubissow family and their loyal distributors, restaurant staff and wine sellers built Rubissow-Sargent into an under-the-radar-favorite. Top accounts of the day included Chez Panisse in Berkeley, Charlie Trotter's and Blackbird in Chicago, Le Bernardin and Daniel in New York, The Little Nell in Aspen, Sweet Basil in Vail, Postrio, Quince and Campton Place in San Francisco, Elizabeth's on 37th in Savannah and Los Angeles' Campanile, Spago and Rockenwagner. Hillstone restaurants and Fleming's Prime were
also important friends of the wine at many locations around the nation.
In the early 2000s, with their father seeking a slower pace, Peter and Ariel took over the family business, separated from early partner Tony Sargent, and reinvented the business anew as Rubissow in Napa Valley. Winemaker Timothy Milos joined them at the helm, his first consulting job after directing winemaking at Cliff Lede and S. Anderson. Milos modernized the family's house style of understated elegance into richer, deeper wines with more expansive complexity, while retaining the powerful terroir unique to the site. The family cut production in half to improve fruit expression. Twelve delicious vintages followed from 2004 to 2016. Though George Rubissow wasn't sure about the new fruit-driven style, he was proud of how far his founding vision had come.
The signature Rubissow-Sargent Cabernet Franc blend, "Trompettes" was carried forward to the new Rubissow brand where, under Milos' modern-meets-tradition palate it gained an even greater cult following. Production never exceeded 200 cases annually. Perhaps the greatest expression of Rubissow's original vision came many years later in Milos' Rubissow Reserve Cabernet Sauvignon, the most rare and collected wine the estate ever made.
The wine's sheer power and magnitude were at once disarming and irresistible, the product of rigorous vineyard practices imposed by Milos and enacted by vineyard manager Ramon Pulido Reserve vintages came in a beautiful bottle etched with the brand's enduring gold "trumpet lady" logo, and spanned vintages from 2004 to 2016.
In 2017, the family decided it was time to close the wine chapter of their lives and focus on new endeavors. In 2019, they sold the Rubissow Vineyard to Felicia Woytak and Steve Rasmussen, owners of Palisades Vineyard in Calistoga. Their passion for terroir and old-world traditions, as well as stewardship of the land via organic farming, was an excellent match for the property's legacy.
George Rubissow made many friends in the wine world, among them Donald Hess, Mike Fisher, Bob Travers and Margrit Mondavi. Whomever he was meeting, he always had a smile and a good word to share. His favorite saying was "onward and upward." He lived his motto to the fullest and passed away with his beloved wife Marina Rubissow at his side.
Friends and family all remember him as a "beacon of positivity." As one wine colleague wrote, "He was the sweetest, most vibrant man."
New York Times Obit: https://www.legacy.com/obituaries/nytimes/obituary.aspx?n=george-rubissow&pid=197414821
Region:
Napa & Sonoma
Job Function:
Winemaking