Michael Coats elected President of Sonoma Valley Cannabis Enthusiasts
Posted on January 08, 2021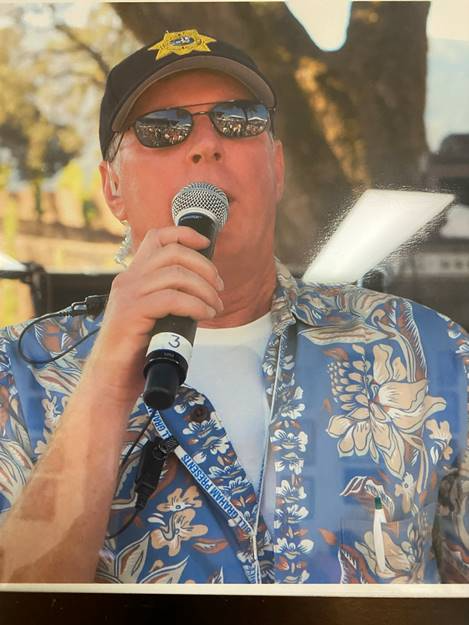 Sonoma, CA – Reinvigorated for the New Year, the Sonoma Valley Cannabis Enthusiasts (SVCE) today announced the result of new officer elections. SVCE is an this advocacy group devoted to ensuring that Sonoma Valley cannabis receives the notice and recognition it deserves.
Upon tallying email votes, SVCE is pleased to confirm that long-time Sonoma cannabis promotor Michael Coats has been elevated to the role of President for the coming two year term, 2021-2023. Founding SVCE President Ken Brown remains in a leadership role, assuming the title of Vice-President for the next two-year term. Incumbents Mary Creasey stays on as Secretary and Doug Gardner retains his role as Treasurer and Executive Director. Gretchen Giles remains SVCE's pro bono marketing consultant.
Coats, the long-time owner of one of Sonoma's top cannabis and lifestyle PR firms, Coats Public Relations, which he runs with daughter Allison Coats, is a founding member of SVCE. "As a former grower and an active member of the Sonoma cannabis community, I look forward to helping SVCE take a strong lead on many cannabis initiatives," Coats says. "The next two years promise to be exciting ones in California's cannabis community at large and in Sonoma in particular. We are anticipating movement in several areas, including tourism and farm tours, statewide appellation development, the implementation of Sonoma's new dispensary, and the branding and positioning of Sonoma Valley cannabis as a prized and highly sought-after product."
SVCE meetings typically take place the third Tuesday of the month at Sonoma's Hopmonk Tavern. In-person gatherings have been suspended since the state's first stay-at-home orders in March 2020. The group anticipates having Zoom-hosted meetings in the first half of 2021. SVCE meetings are free and the public is always invited to join. Look for meeting information on SVCE's Facebook page.
About SVCE
SVCE exists to promote Sonoma Valley's distinctive and unique cannabis to residents of California and beyond. SVCE's goal is to highlight our local cannabis' remarkable terroir and to spotlight how Valley cannabis, properly grown, adds value to both our environment and our community. Providing education and information to our members and visitors about the medical and responsible adult uses of cannabis is a high priority of our organization. We support local charities and partner with food, wine, health, and tourist businesses. www.svce.org
Region:
Napa & Sonoma
Job Function:
President/Owner/GM