Heidi Scheid Selected as Wine Star Awards Person of the Year by Wine Enthusiast
Posted on October 28, 2020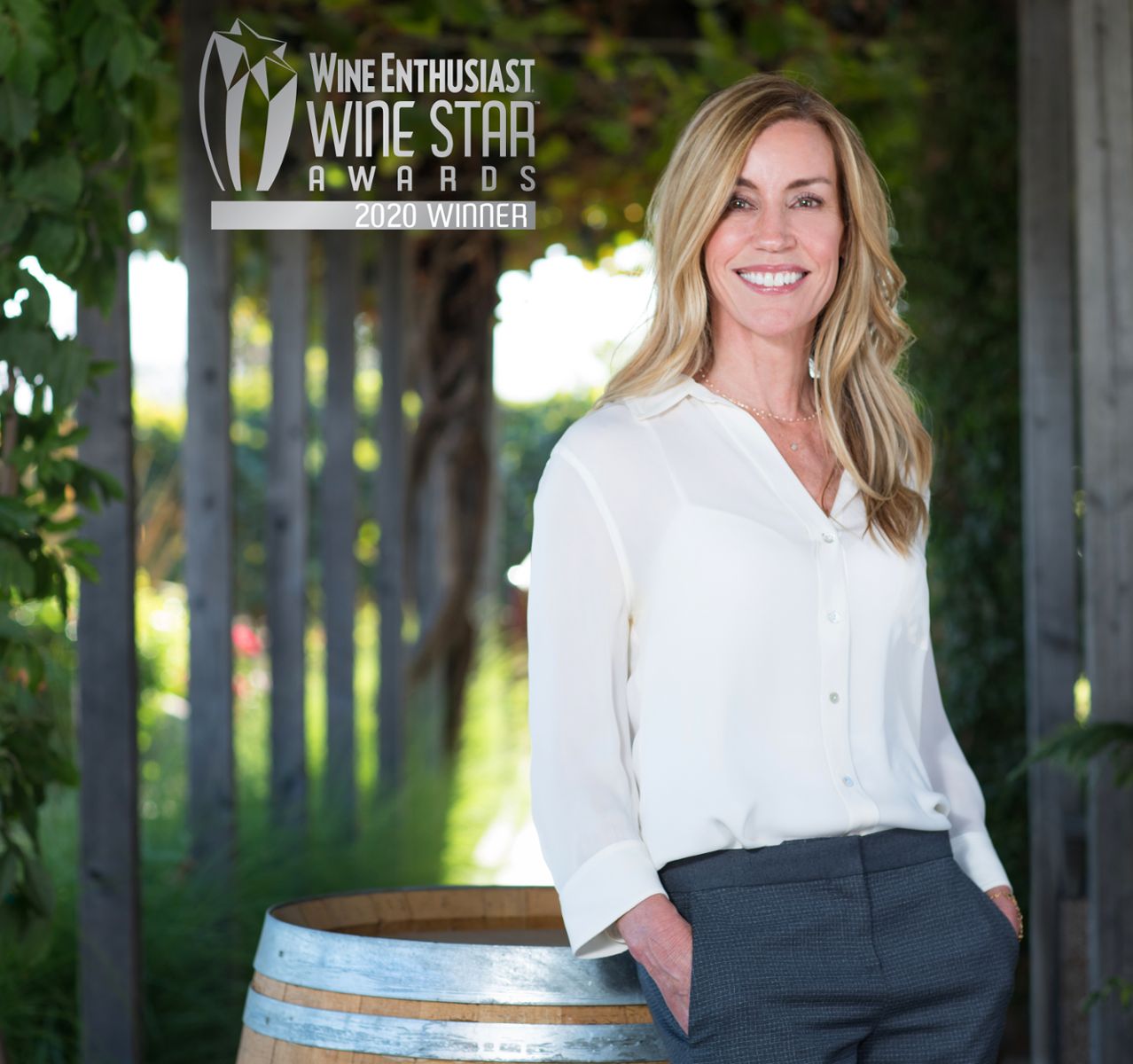 SALINAS, CA — Scheid Family Wines is pleased to announce that Heidi Scheid, Executive Vice President of Scheid Family Wines, has been selected as Person of the Year for the wine industry's prestigious Wine Star Awards, produced and presented by Wine Enthusiast Magazine. Now in its 21st year, the awards annually recognize people and organizations within the wine and alcohol beverage industry who are making remarkable contributions to its advancement.
This award joins an impressive list of achievements for Scheid who joined the eponymous family-owned business in 1992 and has served in several roles including Vice President of Finance and Chief Financial Officer. Scheid has been a key leader in Scheid Family Wines' (SFW's) evolution from a grape grower to a grapes-to-glass wine business for the global marketplace. In less than ten years, with Scheid's leadership in sales and marketing, SFW's sales have grown from 4,000 to 600,000 cases, with a portfolio of wines that is sold throughout the U.S. and 20 countries.
Scheid has championed SFW's achievement of attaining sustainable certification for its 12 estate vineyards and winery, which is 100% powered by renewable wind energy. Being sustainably focused and driven by 'continuous improvement' as a core value, SFW has now committed to transitioning all its vineyards to organic by 2025. In 2021, SFW will bring to market wines made from its first organically certified site, White Flower Vineyard.
Scheid has spearheaded new brand development for SFW, developing a robust portfolio of national and exclusive labels. Embracing innovation, she has been instrumental in the creation and launch of SFW's new wine brand, "Sunny with a Chance of Flowers," a zero sugar, low calorie, low alcohol brand that marks SFW's entry into the burgeoning "Better for You" category this year. Sunny is the only wine brand that has zero sugar as indicated on its unique label that aims to offer transparency in labeling to the consumer.
"Heidi Scheid has applied sophisticated market research to help her midsize winery achieve responsible and dynamic growth while aspiring to core values of organic certification and creative new product development. Scheid Family Wines has become a template for California for good vineyard, marketing and people practices because of Heidi's leadership," remarked Editor and Publisher of Wine Enthusiast Magazine, Adam M. Strum.
"It is truly an honor to receive this award and to be recognized for the accomplishments that we have achieved as a company. As everyone in this industry knows, what we do and what we achieve comes down to people. Starting with our incredible vineyard team and throughout the journey from grapes to glass, I have the great fortune to work alongside people who inspire me every day," reflected Scheid.
As a leader in the California wine industry, Scheid is currently Chair of the Wine Market Council and has been a Director since 1996. She also served on the board of California Association of Winegrape Growers for nine years, including two years as Chair.
As a leader in a company that gives generously to support its community, Scheid has been the director of the Scheid Writing Contest for the past 28 years. Over $350,000 in scholarship money has been awarded to local south Monterey County high school students for writing a compelling essay on a given topic, encouraging the use of critical thinking skills to address real world problems.
Scheid holds an MBA in Finance from the Marshall School of Business at the University of Southern California where she also received her undergraduate degree. Prior to joining Scheid Family Wines, she was with Ernst & Young in the valuation consulting practice.
About the Wine Enthusiast Wine Star Awards Process
This year, all full-time and contributing divisions (Sales, Events, Marketing, Editorial) of Wine Enthusiast Media were invited to submit nominees for our Wine Star Awards categories and submitted their nominations anonymously, with explanations of what made the nomination a
Region:
Central Coast