Kevin Travis Joins Star Lane & Dierberg Vineyards as Vice President, Sales & Marketing
Posted on May 19, 2020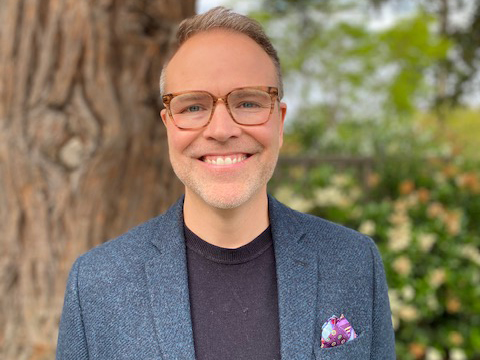 SANTA BARBARA, Calif. (May 18, 2020) – Star Lane & Dierberg Vineyards is pleased to announce that Kevin Travis has joined the company as vice president, sales & marketing. In this role, Travis will oversee the company's sales and marketing efforts, including wholesale and retail sales. He will report to Tyler Thomas, president and director of winemaking.
Travis brings extensive sales and leadership experience to Star Lane & Dierberg. Most recently he was brand manager for Buccella, a Napa Valley winery. Prior to Buccella, Travis served in a general manager or beverage director role for a variety of top-flight restaurants in Los Angeles and Hawaii.
"Kevin will play a crucial role in expanding the reach and awareness of Star Lane & Dierberg beyond our current enthusiast and loyal customer base," said Thomas. "He brings exceptional knowledge of the market and a skillset to grow our sales to fulfill our founders' goal to produce some of the best wines in the country and recognized around the world for their quality."
Ellen Dierberg Milne and Michael Dierberg, second-generation owners of Star Lane & Dierberg said they are excited for Travis to join them as a key leader on the team.
"He has the experience and skills necessary to help take the winery to an even higher level," said Dierberg.
Travis has relocated to Santa Barbara with his wife and two children after spending several years living in Europe while working for Buccella.
"I am looking forward to working with the Star Lane & Dierberg team and to discovering with my family all that the beautiful Santa Barbara region has to offer," said Travis.
About Star Lane & Dierberg Vineyards -- https://www.starlanevineyards.com
Star Lane & Dierberg Vineyards is a family-owned winery started by Jim & Mary Dierberg in 1997. The company produces wine from estate vineyards in three different appellations in Santa Barbara, California. Star Lane Vineyard, located in the Happy Canyon AVA in the farthest east reaches of the county's wine growing region, is dedicated to growing exceptional Bordeaux varietals in a warm-climate site ideal for such grapes. The company also owns and farms two different vineyards in cool-climate portions of Santa Barbara (Santa Rita Hills and Santa Maria), where the company grows predominantly Pinot Noir and Chardonnay under the Dierberg label. All wines are produced under the exceptional direction and vision of Tyler Thomas.
Region:
Central Coast
Job Function:
Sales/Marketing