Constellation Names Mike McGrew Executive Vice President, Chief Communications and Corporate Social Responsibility (CSR) Officer
Posted on April 07, 2020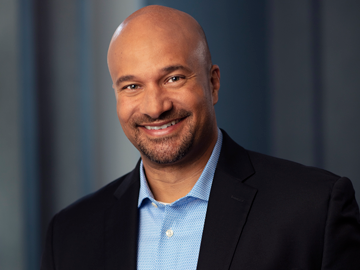 CONSTELLATION BRANDS APPOINTS Constellation Brands, Inc. (NYSE: STZ and STZ.B), a leading beverage alcohol company, announced today that it has appointed Mike McGrew to the newly created role of Executive Vice President, Chief Communications and Corporate Social Responsibility (CSR) Officer. In this new role, McGrew will be responsible for overseeing all aspects of the company's communications efforts, including internal and external global communications, brand public relations, corporate branding and reputation, investor relations, and corporate social responsibility. McGrew will serve as a member of the company's Executive Management Committee and report directly to Bill Newlands, President and Chief Executive Officer.
"The company continues to benefit from Mike's deep experience and expertise in leading impactful communication strategies for our top business priorities," said Newlands. "He will play an integral role on our executive management team, ensuring that as we grow and evolve as a company, we will continue to deliver comprehensive communications to all of our important stakeholders with clarity and consistency of messaging."
Based in Chicago, McGrew joined Constellation Brands in 2014 as senior director, communications for the beer division. He has held a number of progressive leadership roles within the company, including serving as a member of the Operational Executive Management Committee, providing valuable stakeholder and business perspective, and leading the development and execution of impactful communication campaigns to support various strategic priorities and investments that have contributed to the company's overall success.
"Constellation Brands is a values-based company with impeccable brands built by one of the strongest teams in the industry," said McGrew. "I'm extremely proud to be part of this team and look forward to working alongside our entire Executive Management Committee to continue executing our strategy, driving industry-leading results, making a positive impact in our communities, and creating a culture that leads to fulfilling careers for our talented team members."
Region:
North America
Job Function:
President/Owner/GM