InnoVint Expands Team with New Sales Manager, Kathy Turner
Posted on April 01, 2020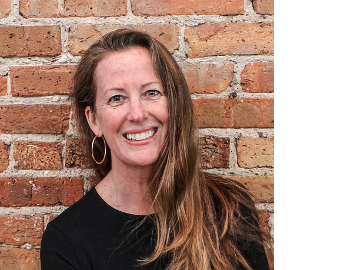 InnoVint, the leader in cloud-based winery management, is excited to announce that Kathy Turner is joining their team of talented winemakers and technologists as Sales Manager. In her new role, Turner will be applying her extensive sales background to expand brand awareness for InnoVint and build new client relationships.
"Kathy will be a great asset to our sales team as she has a deep passion to improve the lives of winemakers," states Founder and CEO Ashley DuBois Leonard. "I look forward to Kathy demonstrating the value of InnoVint to many wineries around the nation."
Turner brings to her role a unique combination of hands-on winemaking (with over 10 harvests across California and abroad) and top-notch sales experience, gained from over 5 years working with winery clients on the Central and South Coast. "It's rare that you get an opportunity to really make a significant impact in an entire industry and InnoVint is already making that kind of impact with their customers," says Turner. "I look forward to facilitating the industry's shift to a truly mobile solution that leverages technology to its full potential."
Turner discovered her love of wine while studying in Rome during college and worked as a project manager in SoCal for several enterprises, including the J. Paul Getty Museum and boutique web services companies. It was the dotcom 'crash' that encouraged her to take a leap and make a career change, moving to the Napa Valley to study and work in wine. She was lucky to be a part of great winemaking teams in Napa, Sonoma and Paso Robles. In 2011, Turner joined the sales team of MA Silva, the premier supplier of corks and glass to the wine industry, where she developed her passion for consultative sales. Working closely with her customers to ensure their success became the most fulfilling aspect of her role.
In 2017, Turner realized a dream to work harvest abroad and traveled to New Zealand, Italy and France – expanding her wine knowledge and gaining an even deeper appreciation for the breadth of the industry. She returned to Southern CA to step back into sales but keeps alive the dream of one day making her own wine in a little corner of Europe.
"I'm excited to join the InnoVint team and am so impressed how the company brings together talented winemakers and technology experts to produce a truly paradigm-changing solution for the wine industry. Being a part winemaking teams at both large and small wineries – it is the paperwork and data management that we dread and avoid. InnoVint's winery software makes this process so streamlined and easy."
Prior to joining the InnoVint team, Turner worked for Merryvale Vineyards, Estancia Winery, M.A. Silva, RedShelf and TeSoRi Imports. She holds a B.S. from Loyola Marymount University and an A.S. from Napa Valley College.
InnoVint was developed by winemakers for winemakers in 2013. The revolutionary winery software enables winemakers to get better insight into production and carefully control the workflow from vine to bottle. InnoVint is modern software designed to help wine producers reach their maximum potential.
Region:
USA
Job Function:
Sales/Marketing