Women For WineSense announces Eleanor Coppola as a guest speaker for 30th Anniversary Grand Event
Posted on February 28, 2020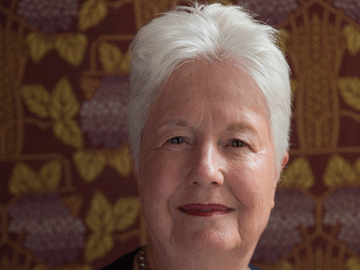 Soquel, Calif.—Women For WineSense is pleased to announce a "conversation with Eleanor Coppola" during their Grand Event celebration weekend. Coppola, a well-known American artist, filmmaker and writer, will serve as a guest speaker during the group's Friday night wine dinner at The Vintners Resort during the Grand Event.
"We're excited to have Eleanor Coppola as a guest speaker at our wine dinner," said Tracy Lynne Parker, Grand Event Director. "She'll be there to talk about her experiences as a female in the film industry, and discussing her feature film, Paris Can Wait."
Eleanor Coppola is an accomplished artist and filmmaker. She was born in Southern California and attended UCLA where she received a B.A. in art. While living in the Philippines during the making of Apocalypse Now, she shot the documentary footage for the critically acclaimed, Emmy award-winning film, Hearts of Darkness: A Filmmaker's Apocalypse. She has since made behind-the-scenes documentaries on seven films directed by her family. She is also actively involved in the Coppola family wine companies in Napa, and her proprietary wine, Eleanor, a red Bordeaux Rhone blend, has received a 97 point score and won numerous awards.
Women for WineSense is hosting a three-day Grand Event May 14-16, 2020, offering members of its 10 nationwide chapters a chance to mingle and expand their wine knowledge through educational seminars, tastings, tours and more. A non-profit wine education and networking organization made by women, connecting everyone, the group comprises nearly 700 members across the nation and is open to both wine industry professionals and aficionados.
For more information and full details on the Grand Event itinerary, pricing and accommodations please visit womenforwinesense.org/grandevent.
About Women for Winesense:
Women For WineSense is a non-profit national wine organization. By facilitating meaningful connections through wine education, Women For WineSense seeks to enhance passion and understanding of wine. Founded in Napa-Sonoma in 1990 by Michaela Rodeno and Julie Johnson, and backed by female industry icons such as Margaret Duckhorn and Rosemary Cakebread, Women For WineSense has since grown into 10 distinct chapters across the US, with nearly 700 members. For more information, visit womenforwinesense.org.
Region:
other
Job Function:
guest speaker