Darioush Promotes Hope Goldie to Director of Winemaking
Posted on January 24, 2020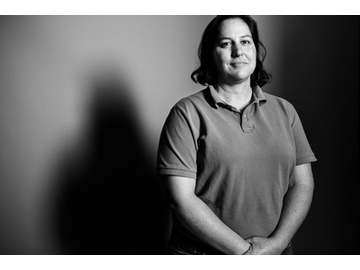 Hope Goldie has been promoted to Director of Winemaking at Darioush after working alongside Founding Winemaker, Steve Devitt, for nearly 15 years. Steve has assumed the role of Director of Viticulture, overseeing all vineyard management and grower relations. Goldie earned her Masters in Enology from UC Davis in 1998 and after cellar work at Opus One, Sierra Nevada Brewing and Stag's Leap Winery, began her career at Darioush in 2005 as Enologist and Winemaker in 2012.
"Hope has been a member of our winery family for a long time and has proven herself a very adept winemaker as well as an exceptional manager of operations and quality enhancement initiatives at Darioush," said Proprietor Darioush Khaledi. "We've been very fortunate to have two exceptional winemakers with very compatible and complementary skillsets since our founding in 1997, Steve for the last 22 years and Hope for 15 years."
Winery President Dan dePolo added, "After 20 vintages, Darioush is off to a strong start towards our goal of being globally recognized for wines of impeccable style and stature from southern Napa Valley. Hope is entirely capable of getting us there in the next decade."
Hope Trueblood Goldie
Education: M.S. Food Science and Technology/Enology, University of California, Davis, 1998. B.A. History, Earlham College, 1990.
Employment: Winemaker, Darioush Khaledi Winery, 2012-present, Assistant Winemaker, 2007-2012, Enologist, 2005-2007. Rutherford Hill Winery, Enologist, 2002-2003, Stag's Leap Winery, cellar, 1998, Sierra Nevada Brewing Company, Brewer, 1995-1996, Opus One, lab technician, 1993.
ASEV Activities: Professional member since 2012. Nominating Committee member 2013-present. Policy Committee 2018 to present. Best Student Presentation Committee 2017. Scholarship Committee 2017- present. Unified Program Development Committee 2019.
For more information, press only:
Region:
Napa & Sonoma
Job Function:
Sales/Marketing