Broadbent Selections Announces New Leadership Position
Posted on January 06, 2020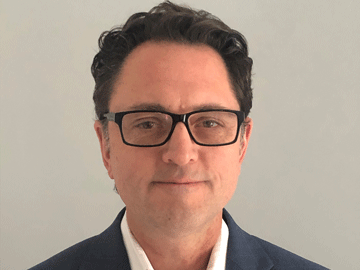 Richmond, V.A.—Broadbent Selections Inc., a leading importer of fine wines, has appointed Chris Mitchell to the position of Senior Vice President Portfolio Manager.
With more that 25 years in the wine trade, Chris Mitchell has spent the past seven years at Winebow serving most recently as Senior Vice President Portfolio Management. Before Winebow, Chris was the Director of Beer, Wine and Spirits at Fresh Market. Prior to that, he spent 10 years at Total Wine and More as Senior Category Manager. Chris started his wine career working in restaurants before moving into wholesale, first at Broudy-Kantor, next as Fine WIne Manager at Republic Beverage. Born in Boston, Chris graduated at Virginia Commonwealth University and and lives with his wife, Debra, and their two children in Richmond, Virginia.
"Chris Mitchell will add leadership experience to help strengthen the well respected Broadbent Selections portfolio and work closely with all of our Supplier Partners to build sales strategically and profitably. He will support the sales team's efforts to expand distribution and oversee the purchasing and supply chain team. We are very excited that Chris has joined Broadbent Selections. With a now highly experienced senior management team we will take Broadbent to the next level" says CEO Bartholomew Broadbent.
About Broadbent Selections
After relaunching Madeira in the USA in 1988, Bartholomew Broadbent initially formed Broadbent Selections to introduce his own line of Ports and Madeiras, subsequently also electing to represent other great family wineries from around the world. Established in San Francisco in 1996, Broadbent Selections has long been recognized as a fine wine importer and was one of five nominated by Wine Enthusiast for the Wine Star Award for Best Importer in 2019. Headquartered in Richmond, Virginia since 2009 Broadbent Selections is a leading pioneer of family owned wineries and emerging regions from around the world. Along with a range of Broadbent produced wines in Portugal and Austria, Broadbent Selections represents 34 wineries, and the people behind them, from Argentina, Australia, Austria, Chile, England, Germany, Italy, New Zealand, Portugal, Spain, California, Virginia, South Africa and the iconic Chateau Musar wines of Lebanon.
Region:
Virginia