Cleo Pahlmeyer Appoints National Sales Manager for Wayfarer Vineyard Wines
Posted on December 05, 2019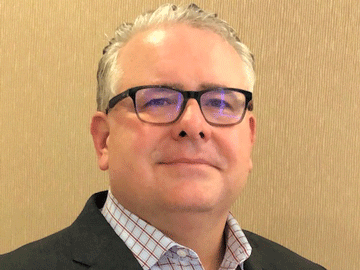 Napa, Calif.—Joe Hunter has been appointed National Sales Manager for Wayfarer Vineyard wines from the West Sonoma Coast. Cleo Pahlmeyer launched Wayfarer Vineyard wines with her father Jayson in 2014 and continues to lead the vineyard and winery as President.

Hunter joined the Pahlmeyer family in 2014 as the company's Western Division Sales Manager US and Canada for Pahlmeyer, Jayson by Pahlmeyer and Wayfarer, after 24 years in wholesale distribution with Admiralty Beverage and Young's Columbia Distributing in Oregon.

"Wayfarer is a unique and special place. To honor the vineyard and the wines it produces, we created a dedicated team that pursues the highest quality in the vineyard and winery, and in national sales and customer service," said Cleo Pahlmeyer. "We're very excited to have Joe leading our family winery in the marketplace, and to continue strengthening the distributor and account relationships we've built over the last 30 years."

Natalie Joy Hurley will continue to work with the Pahlmeyer family and Hunter as Wayfarer Vineyard Key Account Manager for the US. Hurley joined Pahlmeyer in 2017 from Young's Market Company where she was a key account manager in San Francisco. She works with key wine buyers across the US, and with the former Pahlmeyer team, helped grow Wayfarer with double-digit sales growth over the past three years.

The Pahlmeyer family sold the Pahlmeyer and Jayson by Pahlmeyer brands to E & J Gallo in November of 2019 and continues to make, market and sell Wayfarer.

Straddling King Ridge in the Fort Ross-Seaview Appellation, Wayfarer is perched at 1,100 feet, just five miles and two ridges in from the Pacific Ocean. The 30-acre vineyard was planted in 2002, after Pahlmeyer discovered the property in 1998 through friend and former winemaker Helen Turley, whose Marcassin estate is nearby. Having long been captivated by the wines of Burgundy, and with Turley's assertion that the site had the potential to be "the La Tache of California," Pahlmeyer purchased the property and contracted viticulturist David Abreu to plant the vineyard.

Wayfarer "Wayfarer Vineyard" Chardonnay ($80), a blend of the estate's four clones; Wayfarer "Wayfarer Vineyard" Pinot Noir, a blend of the vineyard's 12 prize clones ($90) are available in select national and export markets, and by mailing list allocation. Wayfarer "Golden Mean" Pinot Noir ($115), Wayfarer "The Traveler" Pinot Noir, ($150), Wayfarer "Paige's Ridge" Pinot Noir ($115), and Wayfarer "Mother Rock" Pinot Noir ($115), are also produced in limited quantities and available as the vintage allows in select markets and by mailing list allocation.

About Wayfarer:
Wayfarer is an extraordinary landscape that invokes the passion and precision of winegrowing and winemaking to the extreme. This 30-acre vineyard, hidden on the remote Sonoma Coast, produces wildly beautiful small-lot Pinot Noir and Chardonnay – the culmination of a far-reaching journey.

In tandem with her father Jayson, Cleo Pahlmeyer drives to make intricate wines of transcendence, answering to a powerful, ever-unpredictable climate that rewards only the most observant and meticulous. It is an endeavor of true passion, an experiment that pushes the exactitude of winegrowing and winemaking to the farthest limits.
Region:
Napa & Sonoma
Job Function:
Sales/Marketing, National Sales Manager