Wine Institute Announces New Director for California Wines Canada
Posted on November 19, 2019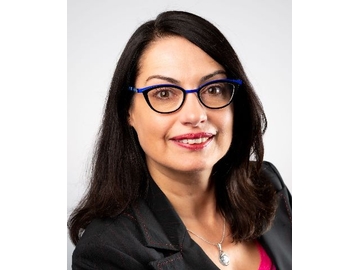 SAN FRANCISCO — Wine Institute announced today the appointment of Danielle Giroux as its new Director of California Wines Canada, responsible for marketing and promotion in the largest single-country market for California wines. Giroux brings 15 years of wine industry sales and marketing experience to the role, including marketing and communications strategy, brand development and event management. She most recently served as Vice President, Marketing at Colio Estate.

"This is an exciting time for California wines. We are well positioned to grow and prosper to the benefit of our member wineries, our trade partners and wine lovers around the world who are fans of California wines," said Honore Comfort, Vice President of International Marketing for Wine Institute. "Danielle's experience and knowledge of the Canadian market will bring momentum to plans to grow sales and market share over the next several years."

"I am honoured to have the opportunity to lead the California wines team in Canada," said Giroux. "Wine Institute has built a solid foundation for California wines in Canada over the past few decades and I'm excited to be part of the next chapter."

Giroux replaces Rick Slomka who will be retiring in June after more than 26 years representing the wines of the Golden State. Giroux will be starting her new role at the beginning of January 2020.

California Wine Institute

Wine Institute is the public policy association of 1,000 California wineries and affiliated businesses that initiates and advocates state, federal and international public policy to enhance the environment for the responsible production, consumption and enjoyment of wine. The organization also works to enhance the economic and environmental health of California through its leadership in sustainable winegrowing and winemaking practices and a strong partnership with Visit California to increase tourism to the state's wine regions. U.S. wine exports, 95 percent from California, is supported by 13 global representative offices that conduct marketing programs, a consumer website discovercaliforniawines.com in nine languages, social media campaigns in 18 countries, and educational tools and videos.

The Canada office coordinates numerous promotional activities every year designed to educate and inform media, trade and consumers about the quality and diversity of wines available from the Golden State. U.S. wines sold in Canada, 95 percent from California, account for more than 6 million cases and more than $1 billion in retail value.

For more information, visit: www.wineinstitute.org and www.discovercaliforniawines.com.
Region:
Canada