Coursey Graves Appoints General Manager Lisa Allen
Posted on September 24, 2019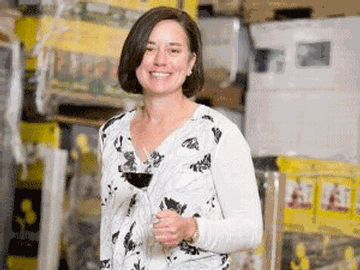 Santa Rosa, Calif.—Coursey Graves Winemaker Cabell Coursey and Founder John Graves announce the appointment of Lisa Allen, the winery's first General Manager. Ms. Allen will be responsible for daily operations for the Bennett Valley estate and the Healdsburg tasting room as well as sales through DTC plus a small distribution network.
Ms. Allen joins Coursey Graves from Young's Market Company where she served as Director of Client Services for Trinchero Family Estates managing sales and programming for the General Market of California. Ms. Allen hails from Atlanta, GA where she founded a successful wholesale company representing small, family owned estates from around the world. She sold the company after nine years and began working with larger wholesalers representing national wine and spirits brands.
On joining the team at Coursey Graves Ms. Allen said, "Cabell's passion for winemaking and grape growing runs as deep as the vines on the estate. Working with the team to build this brand into a premier Sonoma wine brand is a great opportunity."
Founded in 2015 by Cabell Coursey and John Graves, Coursey Graves exists to discover and celebrate unhailed North Coast vineyards by making wines in perfect reflection of place that are expressly crafted to improve with age. Current vineyard holdings are located in appellations including Bennett Valley, Coombsville, Howell Mountain and the Petaluma Gap.
Region:
Napa & Sonoma
Job Function:
General Manager