Opus One Appoints Hospitality Manager Ian Blessing
Posted on September 22, 2019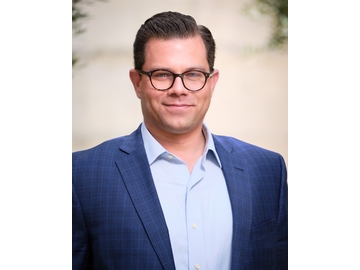 Opus One Winery CEO, David Pearson, and Vice President of Communications and Guest Relations, Christopher Barefoot, announce the appointment of Ian Blessing as Hospitality Manager. Mr. Blessing will be responsible for the training and development of associate talent within the Guest Relations department, along with implementing exceptional service strategies for the guest experience at Opus One.
Having most recently served as Head Sommelier at Bouchon Bistro in Yountville, Mr. Blessing was previously a Sommelier at The French Laundry, both of the Thomas Keller Restaurant Group. Mr. Blessing is a Certified Sommelier through the Court of Master Sommeliers, and joins Opus One with a proven history of success in service and hospitality.
Said Mr. Blessing, "With 40 years of rich history and spectacular wines, Opus One is a Napa Valley icon. It has always been a favorite of mine, and I'm thrilled to join the team at such an exciting time. With the opening of our new hospitality space next year, I look forward to helping shape and enhance our guests' experience."
Created in 1978 by Baron Phillipe de Rothschild and Robert Mondavi, Opus One remains committed to realizing our founders' dream of bringing to life one unique wine that expresses the seamlessly blended personality and character of each family. With a great sense of pride in our work to realize this dream, the people of Opus One bring profound dedication and unsurpassed attention to detail in our daily work. We care deeply for the quality of our relationships within the winery, with our trade partners and with our customers.
Region:
Napa & Sonoma