Treasury Wines Estates appoints new leader for American operations
Posted on August 27, 2019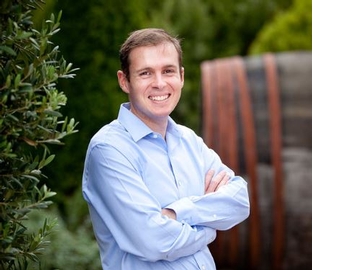 "Effective August 19, 2019, Angus McPherson has been appointed to the role of President – Americas and Global Sales, where he will lead the Americas business and drive sales strategies across TWE regions," a Treasury Wine Estates statement said Monday.
"Angus has been with the company for more than eight years, and has led outstanding performance of numerous TWE regions around the world including (Australia/New Zealand), Europe and (South East Asia, Middle East and Africa)." He will be based in Oakland, Calif., according to the company.
He succeeds Victoria Snyder, who left the company on Aug. 19, according to Treasury Wine Estates. "We'd like to thank Victoria Snyder, who will be moving on from TWE, and wish her well for the future," according to the statement.

Victoria Snyder, the former president of America-Treasury Wine Estates, left the company on Aug. 19. "After 14 years, it's time to say 'Goodbye.' Thanks for all the great learnings, great people, and great wine!" Snyder wrote on her LinkedIn page.

In its statement, Treasury said "we are constantly evolving TWE, we continue to be focused on delivering against our premiumization strategy, and this type of change is a build."

The company's assets in the US includes Beringer Vineyards, Beaulieu Vineyard, Provenance Vineyards, Chateau St. Jean and Etude.
In January, Treasury Wine Estates announced the sudden departure of COO Robert Foye for "breach of internal policies."

Treasury Wine Estates Ltd., a publicly-traded company, posted 16.4 percent rise in profits, new organizations reported after Treasury's latest public report on Aug. 15. McPherson spoke to analysts during that presentation as managing director for Australia New Zealand , Europe and South East Asia, Middle East and Africa. The company announced investments in France to produce wine for the Chinese market, according to news reports.
Region:
North America
Job Function:
President/Owner/GM