Okanagan Crush Pad announces the appointment of Lesley Brown
Posted on June 24, 2019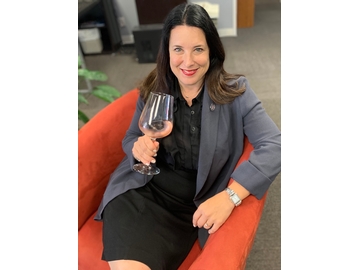 The team at Okanagan Crush Pad Winery is pleased to announce that Lesley Brown has joined its team as vice president sales and marketing, to lead the company's Vancouver based HQ Wine & Spirits division.
Lesley has become a key figure in the Canadian wine trade and over the past 18 years has richly contributed to building a culture of sharing, educating, promoting, and nurturing rising stars in both the restaurant and wine industries. She has been behind the market launch of many successful wine brands from old world and emerging markets and, closer to home, from the Okanagan Valley. If there is a food or wine event or activity at play, Lesley can typically be found at the center of it.
"It's a daunting task to replace yourself and set your team up with a bold new leader, someone who can thrive in our dynamic corporate culture," noted Okanagan Crush Pad owner Christine Coletta. "Someone you have confidence in to drive your business forward over the next decade," she continues.
"If anyone can pick up the 'getting things done' gauntlet that I am laying down, it's Lesley," Coletta notes.
"Her role will allow me to focus on other areas of our growing business. My team is very important to me, they do an incredible job, and I know they will be in the best of hands."
Lesley officially starts on July 2nd. HQ Wine + Spirits customers can expect to hear directly from Lesley in the coming days as she settles into her new role.
Region:
British Columbia
Job Function:
Sales/Marketing