Denomination Boosts its International Senior Team With Two New Appointments
Posted on March 06, 2019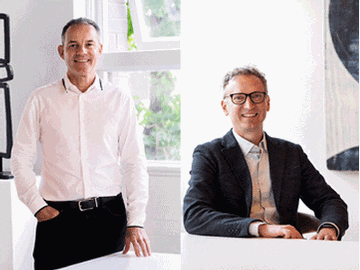 Drinks design specialist Denomination announces the appointment of Roy Tahtinen (pictured right) as Creative Director of its San Francisco studio, and Giles Darwin as Managing Director of the UK office, further strengthening the agency's strategic and creative design expertise in the international drinks industry.
Roy will be responsible for leading the design team stateside, and for developing the creative strategy for Denomination's North American clients. He comes with more than 15 years' experience as a Creative Director, most recently at integrated marketing agency Sidecar, a division of Swirl McGarryBowen.
During his career, Roy has worked across brands including Skyy Vodka, Coca-Cola, Crystal Geyser Water Company, Trumer Pils, Napa wine marketers Old Bridge Cellars, Jamba Juice, Peet's Coffee, and a plethora of microbreweries.
Denomination CEO, Rowena Curlewis, says: "Roy has designed many drinks brands, including craft beers Captain Jack Jack and Pink Rabbit, and is a great illustrator, typographer and team leader. We can't wait to add his skills to the Denomination melting pot."
Roy says: "I'm excited to join Denomination because, when I looked at the agency's work, it was clear that there's no formula, no 'house style', no limits. At Denomination, you can take brands on a journey. I'm keen to grow the San Francisco branch and support the team in coming up with one-of-a-kind solutions for a wide variety of clients. Most importantly, I want to help brands sell. I'd rather we were purchased by consumers than applauded by other designers."
Giles will be heading up UK and European operations from Denomination's Central London offices. He comes from a strong strategic drinks and prestige branding background, having worked for the past 15 years at leading UK drinks and brand design consultancies including JDO, Lewis Moberly and Elmwood. While in these posts, he was responsible for leading and growing global clients, working with brands including Bollinger and Johnnie Walker, as well as guiding smaller family businesses.
Denomination CEO, Rowena Curlewis, says: "There's no arguing with Giles's pedigree, and he has just the right energy, enthusiasm and depth of experience that we're after. We're delighted to have him on board as we enter some of the most exciting times our team and our industry has ever seen."
Giles says: "Denomination has a fantastic reputation and an incredibly talented team, and I love the fact that it's a drinks specialist. I can't wait to get started and, using my prestige brand know-how, help move the UK and European arm of Denomination into its next phase of growth."
For more information please contact Red Setter PR - +44 (0)1273 260111
Katie McIlvenny: katie.mcilvenny@redsetteragency.com
Tara Crean: tara.crean@redsetteragency.com
Gemma Maxey: gemma.maxey@redsetteragency.com
About Denomination
Denomination is the drinks specialist design company. Since 2002 we have built up a reputation for creating beautiful, innovating and successful brands. We offer our clients the complete package: not just labels, but naming, strategy, gifting, point of sale, brand movies, brand launches, trade show design – the list goes on. The scope and diversity of our work is what sets us apart. At Denomination we believe we are the source of great design with authenticity and originality guaranteed. We have offices based in London, Sydney and San Francisco.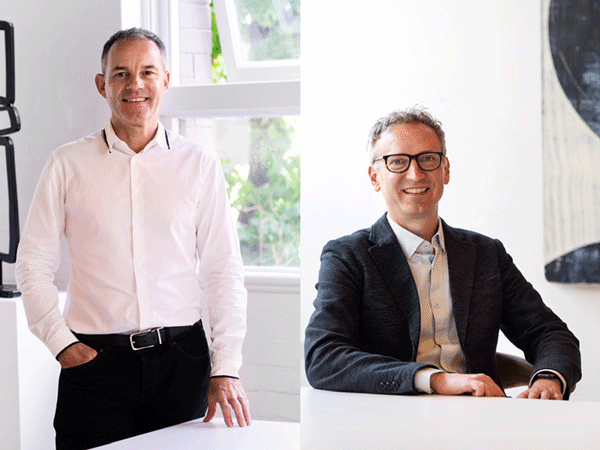 Regions:
California, USA; UK
Job Function:
Creative Director and Managing Director