Dry Creek Vineyard Appoints Brad Bartram as National Accounts Director
Posted on March 05, 2019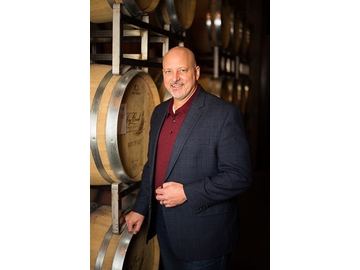 HEALDSBURG, Calif., March 5, 2019 /PRNewswire/ -- Dry Creek Vineyard has announced the hiring of Brad Bartram as the new National Accounts Director. Previously the Fine Wine Strategic Account Manager, Central Division, with Delicato Family Vineyards, Bartram joins the 47-year-old family winery with nearly 25 years of experience in sales and will report to John Doxon, Director of Sales. He will be responsible for Dry Creek Vineyard's thriving national off-premise accounts business, as well as the regional wholesale business in Arizona, Colorado, and New Mexico.
"We are delighted to welcome Brad to our winery family and our dedicated sales team," said Dry Creek Vineyard President Kim Stare Wallace. "His breadth of experience and knowledge of the industry is a tremendous asset in this world of increasing winery consolidation. Brad's addition to the team will ensure that Dry Creek Vineyard will remain one of the last truly private, family owned, iconic wineries from Sonoma County consistently producing 90-plus point wines."
Bartram previously represented Dry Creek Vineyard as one of his many brands while he was with V2 Wine Group prior to Delicato Family Vineyards. "I am proud to be a part of Dry Creek Vineyard and to represent the family and the world-class wines," said Bartram. "The passion, legacy and quality of the wines are second to none."
Established in 1972, Dry Creek Vineyard is Dry Creek Valley's flagship winery located in the heart of Sonoma County, California. Second-generation owner Kim Stare Wallace, serves as President overseeing a successful family winery that includes 185 acres of sustainably farmed vineyards. Named one of the Top 100 wineries of 2015 by Wine & Spirits Magazine, the winery is also 100% Certified Sustainable. Dry Creek Vineyard proudly produces delicious Dry Chenin Blanc, Sauvignon Blanc, Chardonnay, Zinfandel, Cabernet Sauvignon and Meritage blends. To learn more, visit www.drycreekvineyard.com.
Region:
USA
Job Function:
Sales/Marketing