Robert Koffman Joins Emetry As VP, Business Development
Posted on December 03, 2018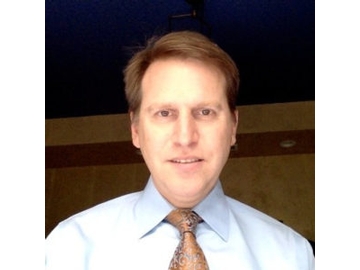 The Emetry team is excited to announce the appointment of Robert Koffman as VP, Business Development. In this role, Robert will work with wine producers to leverage important consumer insights generated from Emetry's innovative and valuable datasets.
"In an increasingly competitive and fragmented wine market, it is more important than ever for wineries to understand how, when, and where to reach targeted consumers", says Koffman. "The next generation analytics and consumer insights developed by Emetry.io will provide producers with pivotal information to implement winning brand strategies. I am so excited to work with Paul Mabray, Ken Burbary and the rest of the product & analytics teams at Emetry to deliver this new, powerful capability to the wine community."
"It is fantastic to have Robert on board to support the needs of our client partners", remarks CEO of Emetry, Paul Mabray. "Given his multi-disciplined experience in the wine business, Robert understands how Emetry data can help wineries grow their top-line results by strategically and tactically using data to make business decisions."
Robert Koffman comes to Emetry with a twenty-year background in winery sales, marketing, and finance. Most recently, Robert worked as a VP of Sales at Young's Marketing Company in the Pacific Northwest. In this position, Robert led the sales and marketing team on one of the distributor's largest portfolios. Prior to this experience, Mr. Koffman served as a Sales and Finance Director for Constellation Brands and as a Regional Sales Manager for Kobrand Corporation. Robert's accreditations include an MBA from the Leonard N. Stern School of Business at New York University and a Certified Specialist of Wine from the Society of Wine Educators.
Emetry is a brand insights company for the wine industry using various digital data sources to build meaningful understanding and build a 360-degree view of a brand: its consumers, their behaviors, competitors, and, the market. Our software aggregates data from a range of digital sources, including the leading wine scanning app Delectable, direct to consumer data, and on-premise POS data to provide wine brands unique and exclusive insights. This data helps wine producers drive business revenue, and make more informed decisions on product development and promotional strategies.
Region:
California, USA
Job Function:
Sales/Marketing