MARTINI & ROSSI® Appoints Fabio Raffaelli as First North American Brand Ambassador
Posted on May 09, 2018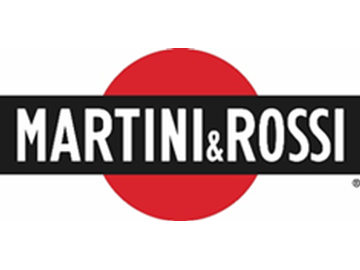 HAMILTON, BERMUDA, May 7, 2018 – MARTINI & ROSSI®, the leading Italian sparkling wine and vermouth brand in the world, announces today its appointment of Fabio Raffaelli as its first North American Brand Ambassador. Having developed and contributed to bar programs at some of the world's finest dining institutions, Raffaelli will take a leading public role for MARTINI & ROSSI in North America, embodying the House's singular portfolio spanning three quintessentially Italian beverage categories: vermouth, bitter liqueur and sparkling wine.
"MARTINI & ROSSI gains tremendous value by adding Fabio Raffaelli to the team," explains Angelito David, MARTINI & ROSSI North American Brand Director. "His experience in the cocktail world, and his extensive existing knowledge of the brand make him the ideal candidate to represent the quality and authenticity that has characterized MARTINI & ROSSI for over 150 years." Noting the brand's continued growth in North America, David acknowledges "Fabio's innate sense of Italian hospitality and ability to speak to the rich heritage of MARTINI & ROSSI will be key to contextualizing how the brand remains relevant and dedicated to both consumers and bartenders today."
As the first North American Brand Ambassador for the brand, Raffaelli will usher in a new era of approachability for MARTINI & ROSSI to engage influential consumers and trade. He will raise awareness of the unique portfolio of MARTINI & ROSSI as the face of the brand in North America.
"The House of Martini has long been an icon for me," says Raffaelli. "For both consumers and hospitality professionals, I am eager to bring to life how the brand continues to innovate in cocktail culture, as well as its timeless importance to the global wine and spirits culture."
"Our Bacardi advocacy team grows even stronger with appointments of talented and experienced members of the trade such as Fabio," says Elizabeth Costa de Rusch, Bacardi Director of Advocacy & Sponsorships. "We welcome him to our family of best-in-class ambassadors and look forward to his contribution to MARTINI & ROSSI."
Raffaelli has cultivated a respected reputation thanks to a keen attention to detail and high standard for quality of service, traits that form the foundation for his new role with MARTINI & ROSSI. Before moving to the United States, Italian-born Raffaelli staged and worked in bars and restaurants across Europe's most prestigious venues. Working alongside internationally respected chefs including Alain Ducasse, Ferran Adrià, and Gordon Ramsay, as well as celebrated bartenders such as Salvatore Calabrese and Dushan Zaric, Raffaelli gained renown for his service-driven style and his impeccable elegance. In 2009, he moved to New York City and until joining MARTINI & ROSSI, continued his career in fine dining joining celebrated chef Daniel Boulud at his restaurant.
About MARTINI & ROSSI
One of the most iconic brands in the world, MARTINI & ROSSI® is the leading name in Italian winemaking and a purveyor of the highest quality aromatized and sparkling wines. The award-winning, vibrant and bittersweet taste of the MARTINI & ROSSI range is the result of secret blends of more than 40 botanicals sourced from the finest locations across the globe. The MARTINI & ROSSI portfolio includes: MARTINI & ROSSI RISERVA SPECIALE RUBINO, MARTINI & ROSSI RISERVA SPECIALE AMBRATO, MARTINI & ROSSI RISERVA SPECIALE Bitter Liqueur, MARTINI & ROSSI Bianco, MARTINI & ROSSI Rosso, MARTINI & ROSSI Extra Dry, MARTINI & ROSSI Asti, MARTINI & ROSSI Prosecco, and MARTINI & ROSSI Rosé.
Created in 1863 in Turin, Italy, the MARTINI & ROSSI brand is part of the portfolio of Bacardi Limited, headquartered in Hamilton, Bermuda, and continues to be the market leader of the category. Bacardi Limited refers to the Bacardi group of companies, including Bacardi International Limited.
Region:
Italy
Job Function:
North American Brand Ambassador