A to Z Wineworks Appoints Joey Myers as Manager of Viticulture
Posted on April 20, 2018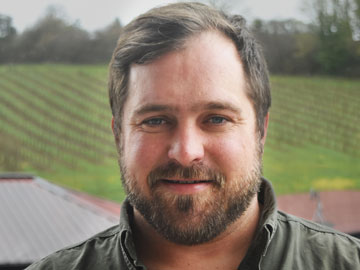 A to Z Wineworks, Oregon's top-selling wine brand, has named Joey Myers, a fifth-generation Oregon farmer and Willamette Valley native, Manager of Viticulture. Joey brings almost two decades of vineyard management experience across the state, as well as growing seasons worked in France, Switzerland, New Zealand and California.
A graduate of Southern Oregon University, Joey has been active in many professional associations and co-authored a published ASEV paper on spatial analysis of climate in Western winegrowing regions of the United States. Joey concentrates on excellent farming methods for wine quality and is also concerned with their greater effects on the environment.
Sam Tannahill, A to Z Wineworks Co-Founder, commented, "Joey brings deep knowledge of Oregon viticulture and cool climate viticulture in general. With his extensive background, he will be able to work hand-in-hand with our growers across the state as well as our own estate vineyards."
About A to Z
A to Z Wineworks offers "The Essence of Oregon" by sourcing from vineyards across the state and carefully blending wines true to their variety. 100% Oregon sourced and based, A to Z sets the standard for cool climate, food-enhancing Pinot Noir, Pinot Gris and Chardonnay. In 2014 A to Z Wineworks became a certified B Corporation and has been recognized as a 'Best for the World' company every year since. A to Z is a back-to-back Impact 'Hot Brand' award winner, having become the first Oregon winery to earn the distinction in 2017, based on its consistent growth and increasing stature.

Region:
Northwest, USA
Job Function:
Vineyard Management/Viticulture