Steven Spadarotto Named New CEO of Far Niente Wine Estates
Posted on April 05, 2018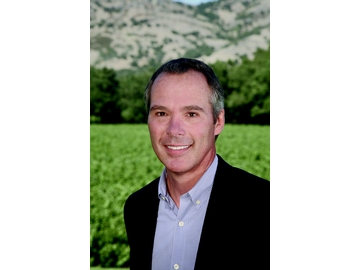 Oakville, CA – Longtime wine industry veteran Steven Spadarotto has been appointed CEO of Far Niente Wine Estates, LLC ("FNWE"), the family of luxury wineries that includes Far Niente, Nickel & Nickel, Dolce and Bella Union in the Napa Valley, as well as the EnRoute winery located in the Russian River Valley.

Spadarotto brings more than 30 years of industry experience to FNWE, having held general management and senior executive roles with Jackson Family Farms, Ste. Michelle Wine Estates and, most recently, at Francis Ford Coppola Presents.
"It is a privilege to take on the role of CEO at Far Niente Wine Estates and to expand upon the foundations of great winemaking and brand building established over decades of stewardship," commented Spadarotto. He added, "I look forward to continuing to build on the foundation of luxury, quality and excellence that has served the company for so many decades, with the help of the longstanding management team and employees."
CEO Dirk Hampson, a 36-year veteran of the company, will remain Chairman of the Board where he will continue to provide winemaking oversight.
"We met Steve as the result of a careful search for the next leader with the right skills and experience to take the helm of FNWE. Steve's appreciation of great wine, cultural fit and respect for the values of authenticity, integrity and attention to detail upon which we built the company will allow for a seamless transition," said Hampson.
In addition, Larry Maguire, President of Far Niente, and a 35-year veteran of the company will be named Vice Chairman. Larry will work closely with Steve and Dirk as he continues to build upon his close relationships with the company's partners.
Steve's appointment to CEO was confirmed by GI Partners, the San Francisco-based private equity firm that invested in FNWE in 2016.
"Steve brings a wealth of knowledge and professionalism in fine wine that is complementary to the proven team at FNWE. We look forward to working together as we continue to grow these special wineries and celebrated vineyards," said David Mace, Managing Director, GI Partners.
About Far Niente Wine Estates
Far Niente was established in Oakville, CA in 1885 and prospered until the onset of Prohibition in 1919, when the winery ceased operation and the estate was abandoned. Sixty years later, in 1979, the old stone shell of a winery underwent a three-year renovation, which restored the building to its original, 19th century grandeur. During restoration the name, "Far Niente," which romantically translated means "without a care" was found carved in stone of the front of the building.
Far Niente helped create the high-end Napa Valley wine market and has served as the benchmark wine estate for more than three decades. Dolce, the only North American winery devoted to a single-late harvest Napa Valley wine was introduced in 1989. Nickel & Nickel, launched in 1997, is focused on producing single-vineyard, 100 percent varietal, Napa Valley Cabernet Sauvignon. EnRoute, established in 2007 in the Russian River Valley, is dedicated to the appellation's Pinot Noir. Most recently Bella Union, devoted to Napa Valley Cabernet and located along Bella Oaks Lane in Rutherford, introduced its first wine with the 2012 vintage. Together with Vinescape, its vineyard management arm, the wineries comprise Far Niente Wine Estates.
About GI Partners
GI Partners is a private investment firm based in San Francisco. The firm has raised $16 billion in capital from leading institutional investors across the globe. For more information on GI Partners and its entire portfolio, please visit www.gipartners.com.
Job Function:
President/Owner/GM