Lise Asimont Joins VinSense Technology as CEO
Posted on February 09, 2018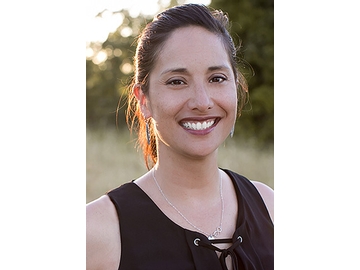 VinSense Technology, a company assisting in wine grape agriculture through Purdue patented technology, has hired Sonoma County, California viticulturist Lise Asimont as its CEO and head viticulturist.
"With Lise, we will expand our technology throughout the wine grape industry and advance our predictive algorithms and consulting services for viticulture and enology," said David Ebert, co-founder and chief technology officer of VinSense Technology. "As a leader in the California wine industry and sustainable viticulture, Lise upholds VinSense's commitment to developing growers' sustainability."
Asimont is a past president of the American Society for Enology and Viticulture and currently serves on their board. She also serves as a committee chair in program development for the Unified Wine and Grape Symposium and is a member of the UWGS Managing LLC.
"The technology that VinSense offers has a broad application that promotes quality and sustainability," Asimont said. "Joining their team will give me the chance to bring this new technology to vineyards in California, Oregon and Washington."
Asimont's career began in vineyard management for Cambria Winery and Vineyard. She later joined Geyser Peak Winery as their grower relations representative, and later joined the Francis Ford Coppola Winery team as their director of grower relations. She built a team that worked throughout the state of California and sought certified sustainability status for their estate vineyards.
She said she hopes to promote increased sustainability and efficiency for perennial farmers.
"Our technology promotes sustainability and efficiency by making big data available and usable by perennial crop farmers," Asimont said. "We can address two major industry issues: labor shortages and resource management. VinSense technology allows growers to make immediate and beneficial effects on their crops, increasing quality and sustainability."
Asimont also serves as adjunct faculty at Santa Rosa Junior College's viticulture department that fits with her position at VinSense. Her philosophies supporting continuing education and advancing technologies can assist with VinSense's expansion and with classroom learning.
"Sustainability is everything for the future of wine grape production," she said. "We can achieve that longevity through technological advancements and a desire to never stop learning. I believe that as long as I'm never too comfortable, I am still learning and bettering myself."
VinSense licensed its technology through the Purdue Research Foundation's Office of Technology Commercialization. They also receive entrepreneurial support from the Purdue Foundry, an entrepreneurial accelerator in Discovery Park's Burton D. Morgan Center.
Region:
North America
Job Function:
Vineyard Technology