Saxco International Promotes John Kellogg to Newly Created Chief Sales and Marketing Officer Role
Posted on February 07, 2018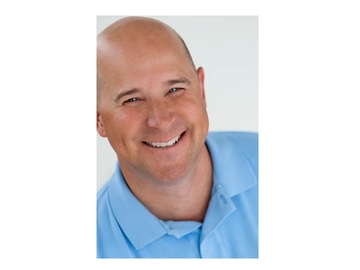 CONCORD, CALIFORNIA (February 5, 2018) – Saxco International, a leading provider of packaging solutions, today announced the promotion of John Kellogg to the newly created role of Chief Sales and Marketing Officer. In this role he will lead a new sales and marketing organization that will have the primary responsibility for the company's sales growth, marketing and branding.
"Having more than 25 years of experience in the packaging distribution industry with companies such as International Paper and Crown Zellerbach, John keenly understands the needs of our customers. I am excited to see John take Saxco to new heights with this recently created organization," said Guy Marsala, President and CEO of Saxco International.
Mr. Kellogg, 49, joined the company in 2014 through the acquisition of Square Peg Packaging where he served as President and co-founder since 2007. Since then, he has served as Senior Vice President at Saxco with primary responsibility for national packaging and beer category growth.
"I am extremely honored to be leading a fantastic team of category and marketing professionals. Saxco has recently completed a significant operational transformation, and we are eager to communicate our enhanced benefits to the market," said John Kellogg, Chief Sales and Marketing Officer at Saxco International.
Mr. Kellogg received a Marketing degree from San Diego State University. He has served on numerous advisory boards in both the for-profit and non-profit segments. He regularly speaks at corporate events and has been featured in publications including Inc. Magazine and the Business Journal.
About Saxco International
Saxco International is the leading supplier of packaging solutions to the wine, beer, liquor and food industries. Saxco delivers industry leading solutions through a network of facilities throughout the United States, Canada, and Asia. The company's web site (www.saxco.com) contains more information.
Region:
Other North Coast
Job Function:
Sales/Marketing