Gaw Van Male Hires Charles Daff As Associate Attorney
Posted on December 11, 2017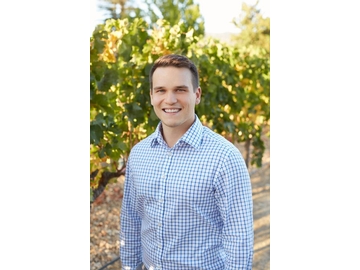 Napa, Calif.—Charles Daff has joined Gaw Van Male's experienced estate planning team as an associate attorney specializing in estate planning and trust administration. He is the eighth member of that team, which is one of the largest estate planning groups in California
Daff is a graduate of the U.C. Irvine School of Law, where he served as a judicial extern for the Honorable Scott C. Clarkson and the Honorable Meredith Jury, and interned with the U.S. Department of Justice. He served as lead article editor and senior editor for the UC Irvine Law Review.
Prior to joining Gaw Van Male, Daff was an associate attorney specializing in estate planning, trust administration, and probate administration at a boutique law firm in Orange County, Calif. He previously worked as a corporate officer with the corporate fiduciary team at U.S. Trust, administering trusts for high net worth and ultra-high net worth individuals and families. Drawing on this experience, Charles co-authored articles on tax and estate planning issues for the Journal of Financial Planning.
In addition to practicing law, Charles is uniquely interested in the intersection between the law and technology. He is a self-taught programmer and develops systems aimed at delivering legal services in a more efficient and consistent basis for clients.
Gaw Van Male is located at 1000 Main Street in Napa, 707.252.9000.
About Gaw Van Male
Attorneys Dave Gaw and Nicholas Van Male founded Gaw Van Male in 1972. Over more than 40 years, the firm has grown to become one of Napa Valley's premier law firms. Founder Dave Gaw developed the Gaw System™ of wealth preservation. Gaw Van Male has become one of California's leading estate planning and wine law firms. The firm has a state wide practice, with other professionals throughout the state of California referring clients to it. GVM proudly lists some of California's leading vintners, vineyard owners, farmers and ranchers as clients, serving them in estate planning, wine, business and real estate law,
Region:
Napa & Sonoma
Job Function:
Purchasing/Finance, Planning