Dewar's Announces Mixologist Gareth Howells as New North American Brand Ambassador
Posted on November 28, 2017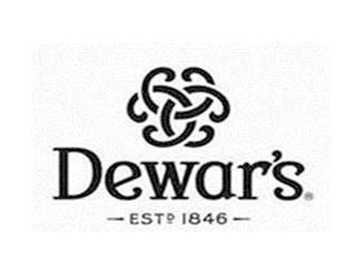 November 2017 – Dewar's is pleased to announce Gareth Howells has joined the brand as North American Brand Ambassador. As an industry recognized Beverage Director and Bartender, Howells has transitioned into this role, bringing an expert's eye to the Dewar's mixology program. His role will support the brand's focus on the portfolio's premium whiskies. Howells will work alongside counterpart, Gabriel Cardarella, to drive the Dewar's portfolio by engaging with both the trade and consumers, specifically in the mixology realm.
"Enhancing the team of ambassadors is just one step in targeting another portion of the whisky drinking sector. As we welcome Gareth Howells and his mixology talents, we look forward to further showcasing the likeability of Dewar's in cocktails," explains Michael Calabrese, Brand Director. "We believe this is an important step for the brand as we continue to grow the portfolio and highlight the unique range of whiskies and their flavor differences when sipped alone or within a cocktail."
With the addition of Howells, Dewar's is aiming to further target the ever-growing sector of younger whisky drinkers, who are increasingly enjoying premium whiskies in cocktails, including Scotch. The brand will implement Howells' background in cocktail creation, by showcasing the versatility of the Dewar's portfolio, supplementing Cardarella's knowledge and expertise. The duo looks forward to continuing to reach the brand's millennial target, now in both the cocktail culture as well as in pure whisky education.
"Becoming a Brand Ambassador for a whisky portfolio I have enjoyed working with for many years is an exhilarating next step in my career, and I look forward to embracing the role where I can showcase my talents in a whole new way, with a fantastic Scotch," says Howells.
For Howells, his presence in the cocktail scene took off after his arrival to the United States in 2010, immediately working as a senior bartender for notable bars in New York City, such as Yerba Buena, The Leadbelly, Bagatelle NYC and most recently, serving as the Beverage Director at VYNL. Additionally, during this time, he ran the Beverage Program for Plein Sud & The Toro lounge at the Smyth Hotel, and was the Beverage Director for Forrest Point in Bushwick. He has also been asked to lead many seminars and training sessions across the bartender world and co-founded the free educational and training resource program for bartenders within the NYC area: The Bushwick Industry Collective.
Region:
North America
Job Function:
Sales/Marketing, Direct to Consumer, North America Brand Ambassador