Wines of Substance Hires Amy Nevins as Director of Events
Posted on November 08, 2017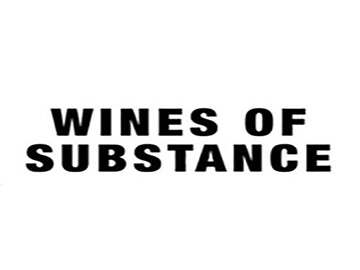 Seattle and Walla Walla, Wash. (Nov. 6, 2017) – Wines of Substance has hired Amy Nevins to serve as their new Director of Events starting November 6, 2017. Nevins will plan and execute public and private events at the Jet City winery in Georgetown and wineries in Walla Walla for Charles Smith's Wines of Substance, the award-winning global wine brand and Washington's largest winemaker-owned winery.
Nevins has more than 10 years of experience in the sales and events industry and has perfected the art of overseeing every crucial detail – from creative concept to seamless execution. Most recently, she was the head of Sales and Business Development for WithinSodo where she managed the venue's day-to-day events. Prior to that, she spent nearly seven years as an Event Manager for AG Event Management where she oversaw countless fundraisers, banquets, holiday parties, weddings, private functions and more. Throughout her entire career, Nevins has worked with some of the Seattle area's top brands, including Microsoft, Starbucks, University of Washington, Seattle Storm, Yelp, Filson and more.
To learn about upcoming Wines of Substance events, visit www.winesofsustabstance.com and follow @KickAssWaWine on Instagram, Facebook and Twitter.
About Wines of Substance
Started in Walla Walla, Washington, in the late 1990's, award-winning winemaker Charles Smith's company Wines of Substance includes K Vintners, SIXTO, CasaSmith, Substance and B. Leighton. Additionally, Charles owns one-half of Charles & Charles. Wines of Substance is the largest winemaker-owned winery in Washington and the producer in the state. In 2015, the company expanded to Seattle with the opening of Jet City, the largest urban winery on the west coast, that has attracted visitors from around the world. Winemaker and founder Charles Smith is the only person to have received Winemaker of the Year distinctions by both Wine Enthusiast (2014) and Food & Wine (2009). His wines continue to receive broad recognition from leading wine publications such as Wine Advocate, Wine Spectator and Wine Enthusiast with 110 scores of 95 points and above, and 416 scores of 90 points and above. For more information visit www.winesofsubstance.com.
Region:
Washington
Job Function:
Director of Events