Rick Durette Joins Pacific Highway Wines & Spirits
Posted on October 05, 2017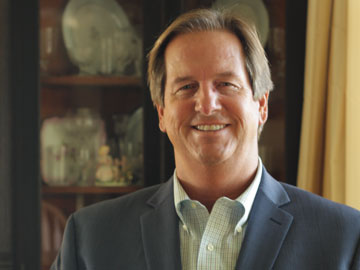 Pacific Highway Wines & Spirits announces the appointment of Rick Durette as Director of Sales – West. A critical member of the senior sales team, Durette will be overseeing the 11 states in the Western Division, based out of Oceanside, CA
The appointment comes at a time of fast growth and development within Pacific Highway Wines & Spirits and follows the recent partnership announcement with Alejandro Bulgheroni and comes on the heels of Giesen being awarded an Impact Hot Prospect for the 2nd year in a row of strong brand growth.
Durette joins Pacific Highway as a seasoned sales leader, with multiple years of experience across the industry, from King Estate Winery, Union Wine Company (Underwood Cans), Wilson Daniels, Jackson Enterprises to earlier roles with California-based distributors Youngs Market Company and Mesa Distributing.
"Rick's impressive sales background and leadership is critical to our growing business and to fast-tracking the growth of our brands in the Western states. We are pleased to welcome him aboard." Mark Giordano, President, Pacific Highway Wines & Spirits.
Durette added, "I'm thrilled to join the Pacific Highway team and to be working with this beautiful portfolio of very special wines from around the world."
About Pacific Highway Wines & Spirits
Pacific Highway Wines & Spirits is a specialized import, sales, and marketing agency headquartered in Greensboro, NC and owned by Australia's Oatley family and New Zealand's Giesen family. The portfolio is based on family-owned brands from coveted wine regions across the globe, featuring offerings from Argentina, Uruguay, Australia, New Zealand, South Africa, Chile, and France, and domestic offerings from Oregon and California. Portfolio of brands includes: Giesen, Robert Oatley, Mirabeau en Provence, Boschendal, Bellingham, Beach House, Douglas Green, The Lane, Hancock & Hancock, Foppiano, 60 Souls, and most recently, Garzon, Vistalba, Tomero, Argento, Chateau Suau, Renwood and The Cleaver. www.Pacific-Hwy.com
Regions:
California, USA; Northwest, USA
Job Function:
Sales/Marketing