Cat Purcell Becomes Associate Brand Manager at Quintessential
Posted on October 05, 2017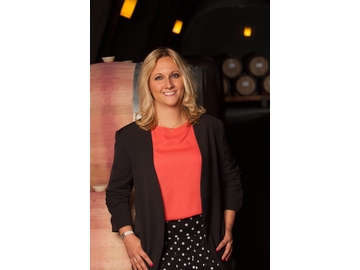 Napa, CA – In Quintessential's Napa, California headquarters, Cat Purcell has been hired for the newly-created position of Associate Brand Manager. Cat is an experienced, creative, and dynamic wine marketing professional. She has thrived in brand development – creating marketing collateral for direct-to-consumer and wholesale channels, and developing and integrating social media strategy and email campaigns for various wines.
Cat has served as primary winery liaison, working closely with local winery associations on behalf of individual vineyards. She is skilled in planning and managing marketing budgets, as well as managing vendors and resources. Additionally, Cat is a talented photographer and graphic designer.
A graduate of UC Davis, Cat reports to Quintessential co-owner Dennis Kreps, and lives in Napa with her dog Gavin.

Job Function:
Sales/Marketing