Quintessential Names Michael Brown as Regional Manager for the Great Lakes Region
Posted on October 03, 2017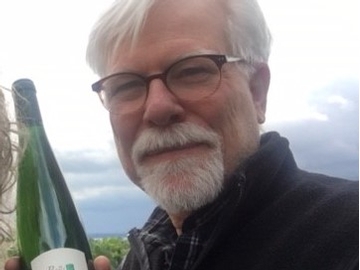 Napa, CA – Fine wine importer, marketer and sales company, Quintessential, has named Michael Brown as Regional Manager for the Great Lakes Region, covering Michigan, Ohio, and West Virginia. Reporting to Quintessential's Central Division Sales Manager Christopher Ligenza, Michael will employ his proven ability to maintain and enhance relationships and build brand awareness to increase Quintessential's sales.
The Cincinnati, Ohio native, a Society of Wine Educators Certified Specialist of Wine, has extensive experience in fine wine sales at other top companies in the industry. Prior to working in the wine industry, Michael was a professional chef who trained at the prestigious Culinary Institute of America, as well as at restaurants in Paris and Chicago. His professional knowledge of food and wine pairing is an enormous asset that has helped him develop long-term client relationships which have been key to his success in surpassing sales goals throughout his career.
Michael and his wife live in Yellow Springs, Ohio, where they raised their three children.

Region:
Great Lakes, USA
Job Function:
Sales/Marketing