Seguin Moreau's Nicolas Mahler-Besse Appointed GM Of Oeneo Group's Winemaking Division
Posted on September 27, 2017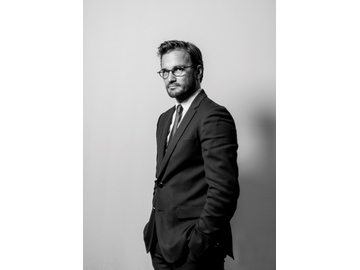 Nicolas Mähler-Besse, General Manager of Seguin Moreau, has also been appointed General Manager of the Oeneo Group's Winemaking Division. He will continue to manage the development of Seguin Moreau, the world's leading cooperage brand, and will assume the operational management of Vivelys and Boisé France, supported by Vivelys' deputy general director.
This internal change in the group's management follows a proposal from Managing Director Nicolas Hériard Dubreuil, with the aim of strengthening the Winemaking Division and allowing for continued pursuit of dynamic growth while optimizing financial performance.
Mähler-Besse is the fourth generation of a long line of Bordeaux wine traders. He holds a degree in biology and earned a Master's at Bordeaux Management School in 1996.
He joined the cooperage division of the Oeneo Group in 1998, and worked as a sales representative first in Burgundy and then in Bordeaux before becoming sales manager. After two years in one of the group's subsidiaries in California, Mähler-Besse at age 38 became General Manager of Seguin Moreau in 2011.
Since then he has implemented a horizontal management structure and developed the brand in the international cooperage market.
Oeneo and Its Brands
The Oeneo group's objective is to bolster the synergies between brands and accelerate the development of a unique, end-to-end range of high value-added services for winemakers all around the world. With a global presence, the group covers all the steps of wine production, with two major and complementary departments: closures and winemaking.
On the closure end, it offers fabrication and commercialization of high value-added technological corks with the Diam range, and technical and natural corks with the Piedade range. On the winemaking side, Oeneo has in cooperage Seguin Moreau, which provides high-end oak solutions for winemakers, and Vivelys, which offers innovative solutions for the wine industry.
Region:
North America
Job Function:
President/Owner/GM