CSW Brian Leuzinger Joins Precept Wine as Midwest Regional Manager
Posted on September 15, 2017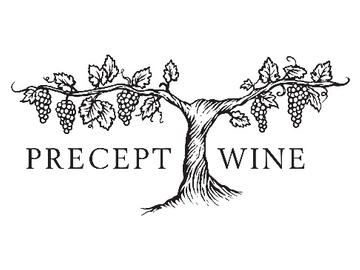 Seattle, Wash. – Sept. 14, 2017 – Precept Wine is pleased to announce the hire of Brian Leuzinger as Regional Manager for its Midwest sales division, effective. Oct. 2. In his new capacity, Leuzinger will be responsible for managing Ohio, Indiana, Michigan and West Virginia.
"We are thrilled by the skill-set Brian brings to Precept Wine," said Senior Vice President of Sales Adam Coremin. "We have had an excellent relationship with him during his tenure at The Kroger Co. and he has the passion, vision and innovative spirit to drive our business in the Midwest forward."
Leuzinger is no stranger to Precept Wine having spent the last seven years as the Wine Category Manager for The Kroger Co. As a partner to Kroger, Precept Wine worked directly with him on the launch of Provisions and David James as well as several other successful innovation brands and core wine programs. During his tenure as Wine Category Manager, Leuzinger centralized the buying and category management process for the department while managing and driving contract negotiations with all of the chain's external partners. He also determined the wine assortment for company's 2,500+ wine selling stores by utilizing customer-driven data. In addition, he oversaw wine planograms across all stores, designed impactful and effective selling programs, and supported the company's divisions in the planning and execution of merchandising resets and special programs. He is also a Certified Specialist of Wine (CSW) and during his employment helped The Kroger Co. capture Wine Spectator's Wine Retailer of the Year Award in 2013. Prior to his most recent position, he was the Grocery Buyer for Dairy and Adult Beverage as well as Frozen Foods for, encompassing a total of more than 11 years with The Kroger Co.
"I truly valued my time at The Kroger Co. and with all of the individuals throughout the organization, but I'm ready for a new challenge," Leuzinger said. "I am looking forward to joining a family-owned company where I can impart my experiences and work on a new mission in a collaborative, responsive and passion-driven way."
An Ohio native, Leuzinger received his Bachelor of Business Administration in Marketing and Marketing Management from the Carl H. Lindner College of Business at the University of Cincinnati (Go Bearcats!). He and his wife, Ashley, have been married for 8 years and his greatest accomplishment has been helping to raise their two young children.
Seattle-based Precept Wine – Is the largest, privately-held wine producer in the Pacific Northwest and Top 14 American wine producer. With deep roots representing close to 40 years of Northwest investments in the wine industry, it owns and maintains more than 5,000 acres of vineyards across Washington, Idaho, New Mexico and Oregon and owns leading wineries and brands such as House Wine, Gruet, Browne Family Vineyards, Canoe Ridge Vineyard, Waterbrook, Primarius, Ste. Chapelle and Pendulum and represents Shingleback and Red Knot of Australia. Founded in 2003, the company's wineries have garnered more than 600 combined best buys and critical scores exceeding 90 points. Go to www.preceptwine.com.
Regions:
The Plains, USA; Great Lakes, USA
Job Function:
Sales/Marketing