Oakville Winegrowers Announce 2017 President
Posted on September 05, 2017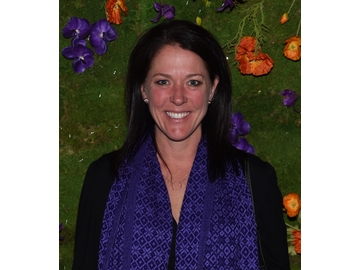 The Oakville Winegrowers association is pleased to announce that Michelle Perry, Vice President of Fine Wine Marketing & Visitor Programs at Constellation Brands, has been elected to the position of President of the Oakville organization beginning September 1, 2017. She follows in the footsteps of Tom Garrett, Partner and winemaker at Detert Family Vineyards, who has served as President of the group for the past three and a half years. Tom's great grandmother originally acquired the family's vineyards in Oakville in 1954.
Michelle Perry learned the wine business from the ground up, starting with her first job after graduating with a degree in Marketing from the University of Arizona's Eller College of Management. She joined E. & J. Gallo Winery as a sales representative, and over the next seven years gained an invaluable foundation in virtually every aspect of the wine industry, including marketing, brand management and sales strategy.
In 2007, Michelle left Gallo to join Constellation Brands' fine wine marketing team, managing such storied brands as SIMI Winery, Franciscan Estate, and Mount Veeder Winery. Today, as Vice President of Fine Wine Marketing, Visitor Programs and DTC at Constellation, Michelle brings her extensive wine industry experience to the role of overseeing the company's fine wine brands, including Schrader Cellars, The Prisoner Wine Company and Oakville's iconic Robert Mondavi Winery.
Michelle has been a longtime supporter of the Oakville AVA. She joined the board of the Oakville Winegrowers in 2012 and quickly assumed the mantle of Marketing Committee Chairperson, a position she held until her election to Board President in 2017. In her role as President, Michelle is excited to further the board's mission of promoting Oakville as a world-class AVA, and its meticulous growers, winemakers and wines as among the foremost in the world. A resident of Napa, Michelle enjoys sampling the region's celebrated wines and exciting restaurant scene. In her spare time she is also a marathon runner, having completed 12 races so far, including all six Abbott World Marathon Majors.
The Oakville AVA was one of the first distinctive winegrowing regions within Napa Valley to be officially recognized when it was granted AVA (American Viticultural Area) status in 1993. Oakville Winegrowers was formed the following year to enhance awareness of the Oakville AVA and the world-class wines and vineyards of this renowned Napa Valley growing region. Today, the Oakville Winegrowers Association boasts more than 72 grower and winery members.
Ms. Perry will lead a Board of Directors that include David Pearson of Opus One, Ren Harris of Paradigm, Larry Maguire of Far Niente, Jeff Gargiulo of Gargiulo Vineyards, Tom Garrett of Detert Family Vineyards, Suzanne Groth of Groth Vineyards & Winery, Barry Waitte of Tamber Bey, Clarke Swanson of Swanson Family Estate Vineyards, Brian Tench of Tench Vineyards, Andrew Hoxsey of Napa Wine Company, Laura Holmes Peters of Holmes Vineyard, and Valerie Kelleher Herzog of Kelleher Family Vineyards. For a full roster of members and additional information about Oakville, please visit www.oakvillewinegrowers.com.

Region:
Napa & Sonoma