Umpqua Bank Hires Rebecca Fabisch Miller to Lead Regional Commercial Offices, Wine Specialty Group
Posted on August 01, 2017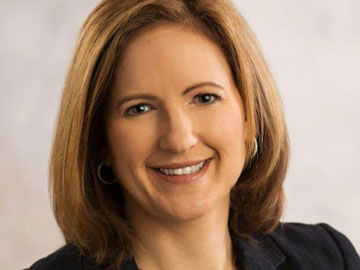 August 1, 2017 – Umpqua Bank, a subsidiary of Umpqua Holdings Corporation (NASDAQ: UMPQ), announced today the hire of Rebecca Fabisch Miller as senior vice president and regional director of commercial banking for the bank's Santa Rosa/Napa, Sacramento, Roseville, and Modesto offices. A banking veteran with nearly 25 years of experience, Fabisch Miller will also head Umpqua's wine specialty and public finance groups, and focus on growing the bank's market share among companies in the region with lending needs of over $10 million.
Prior to joining Umpqua, Fabisch Miller held positions with Wells Fargo & Company, U.S. Bank and Bank of America. Her expertise includes orchestrating credit arrangements of varying sizes and complexity as direct lender or as lead in syndicated deals. She has managed a diverse portfolio of clients across multiple industries, but has specific experience in and passion for the agricultural sector, including wine. A solutions oriented banker, Fabisch Miller has extensive knowledge of treasury management, real estate and equipment finance, global and investment banking, derivatives, debt capital markets, and insurance.
According to Richard Cabrera, Umpqua's executive vice president of corporate banking, recruiting Fabisch Miller as regional director reflects the bank's commitment to provide exceptional service and bring its expanding suite of commercial banking capabilities to central California area businesses, including treasury management solutions, equipment financing, international banking and debt capital markets.
"Rebecca brings to Umpqua a terrific combination of industry knowledge, local relationships, and a strong record of building teams that help businesses achieve success," said Cabrera. "Our goal is to become the local commercial banking partner of choice, and Rebecca's expertise and industry acumen will be tremendous assets for our customers."
Fabisch Miller holds a Master of Business Administration from the University of California, Davis, and a bachelor's degree in business administration, marketing, and international business from California State University, Sacramento. She also serves as treasurer for the Forest Foundation and has been active in other nonprofits and charitable organizations.
About Umpqua Bank
Umpqua Bank, headquartered in Roseburg, Ore., is a subsidiary of Umpqua Holdings Corporation, and has locations across Idaho, Washington, Oregon, California and Nevada. Umpqua Bank has been acknowledged for its innovative customer experience and banking strategy by national publications including The Wall Street Journal, The New York Times, BusinessWeek, Fast Company and CNBC. The company has been recognized for eight years in a row on FORTUNE magazine's list of the country's "100 Best Companies to Work For," and was recently named by The Portland Business Journal the Most Admired Financial Services Company in Oregon for the twelfth consecutive year. In addition to its retail banking presence, Umpqua Bank owns Financial Pacific Leasing, Inc., a nationally recognized commercial finance company that provides equipment leases to small businesses.