Gary Farrell Winery Appoints Alyson White as Direct to Consumer Manager
Posted on March 22, 2017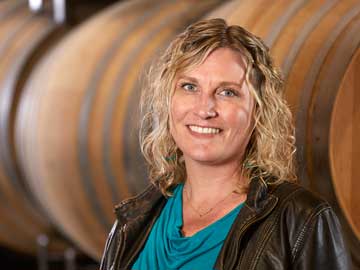 Healdsburg, Calif. (March 22, 2017) – Gary Farrell Winery has hired Alyson White as its new Direct to Consumer Manager. She will handle the Russian River Valley winery's wine club in addition to other consumer-direct sales programs.
White spent the last ten years working at Francis Ford Coppola Winery, where she oversaw the tasting room, wine club, e-commerce, hospitality and events. She previously worked as Tasting Room Manager at Imagery Estate Winery in Glen Ellen. Her transition to Gary Farrell Winery presents an exciting opportunity to utilize her reputation for leadership, team building and mentorship in a smaller, hands-on environment. White studied at Humboldt State University prior to pursuing a career in the wine industry.
"We couldn't be happier to bring on Alyson as part of our team," said Nancy Bailey, general manager at Gary Farrell Winery. "She brings so much valuable experience to the table and I'm confident that our wine club and direct sales programs will prosper under her supervision."
Gary Farrell Winery was founded in 1982 by Gary Farrell, who was a pioneer in the Russian River Valley wine region. For more than 30 years, Gary Farrell Winery has crafted small-lot artisan wines that capture the balance and stylistic elegance of some of the finest vineyard sites in the region. Farrell sold the winery in 2004, and today winemaker Theresa Heredia is nurturing Gary Farrell's legacy of producing small lots of Burgundian-styled, varietally expressive and regionally distinctive Russian River Valley Pinot Noir and Chardonnay. Additional information on the winery is available at www.garyfarrellwinery.com.
Region:
Napa & Sonoma
Job Function:
Direct to Consumer