White Horse Winery Names Chief Operating Officer
Posted on March 10, 2017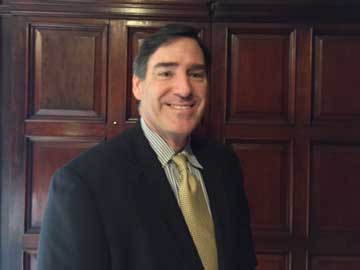 Hammonton, NJ – Brock J. Vinton, Proprietor and CEO of the White Horse Winery - a boutique South Jersey Winery, announces the appointment of Gar J. Simers as Chief Operating Officer. Preceding his appointment, Simers served as the Director of Winery operations at the second oldest winery in the country. Gar brings a global business background to the winery, which includes feasibility, design development and management experience ~ services he provided on behalf of hoteliers and private developers in Dubai, Egypt, Bahrain, Kuwait, Lebanon and Qatar. His vast experience will provide leadership in support of the rapid growth and expansion of the White Horse Winery brand.
About White Horse Winery
Situated on a bucolic sixty-acre farm, White Horse Winery combines the best of new and old-world techniques to make vibrant and delicious wines. The winery was recently recognized at the 2017 San Francisco Chronicle wine competition for their 2013 - Cabernet Franc Reserve; 2013 - Barrel Aged Vintner's Blend; 2015 - Barrel Fermented Chardonnay and their 2015 - Provincial Style Rosé.
For more information, visit www.whitehorsewinery.com or call (609) 270.1411.
Region:
Northeast, USA