Quintessential Welcomes Ned Thorn as Southwest Division Sales Manager
Posted on July 15, 2016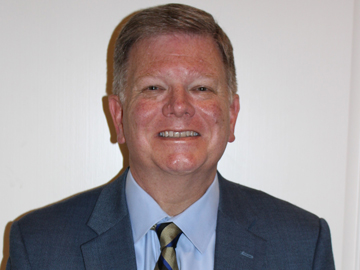 Napa, CA – The continued success of Quintessential -- the Napa-based family owned-and-operated fine wine import, marketing and sales company -- has led to an expansion of the company's salesforce, including the creation of divisional sales positions and the re-alignment of sales personnel around the country.
In the Southwestern US, Ned Thorn has been hired as Divisional Sales Manager, responsible for the growth of Quintessential's portfolio of family-owned wineries and working directly with company's regional and state sales managers in Texas, Louisiana, Arizona, Missouri, Kansas, Oklahoma, Colorado, New Mexico, Arizona, Nevada and Hawaii. He reports directly to BJ Valencia, Quintessential's National Sales Manager.
The Texas native has over 30 years' experience in the wine industry, starting as a Texas sales representative for well-known Texas wine and spirits distributors. He moved to a major importer and rose through their ranks over 23 years to Regional Manager covering multiple states, including Texas. Prior to joining Quintessential, Ned was Central Regional Manager for a Napa, California winery, handling sales for 11 states and being primary contact between the winery and their main distributor.
Ned received a B.S. in economics from the University of Houston (TX) and has won numerous wine sales awards during his career. He is married with two children, living in the Houston, TX area.
Region:
Southwest, USA
Job Function:
Sales/Marketing