Exvere Announces Hire of New Director
Posted on April 19, 2016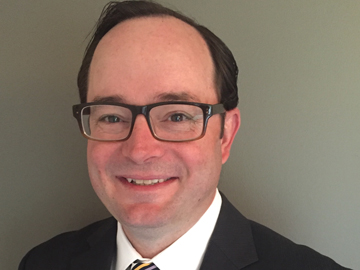 Seattle, WA - Exvere, Inc. announced today that it has appointed Erik McLaughlin as a Director. Erik will provide and oversee Management Consulting and Mergers & Acquisitions Advisory Services to the alcohol beverage industry, with a focus on the wineries, vineyards, craft brewers, artisan distillers, and adult beverage distributors of the Pacific Northwest.
"We are pleased and excited to have Erik join the Exvere team. The rapidly maturing Northwest wine and spirits industry should benefit from the broad industry expertise which Erik offers", said Exvere's Chairman and Managing Director, Michael Brustkern.
Erik has over twenty years of experience working in virtually all aspects of the wine industry. Most recently, he served as Senior Vice President at Seven Hills Winery, where he was instrumental in its growth and recent sale to the Crimson Wine Group. Previously, Erik served in senior management roles for Corliss Wine Estates, Willamette Valley Vineyards, and Cost Plus World Market. Erik has been involved in multiple successful M&A transactions and has consulted extensively for numerous clients in the wine industry for over 15 years.
Erik will remain based in Walla Walla. He can be contacted at 509-301-3043 or emclaughlin@exvere.com
About Exvere
Since 1991 Exvere, Inc. has provided advisory services to leading Private Northwest businesses, including multiple wineries, vineyards, and beverage distributors. Exvere has completed over 150 mandates, exceeding $3 billion in transaction value, with a closing rate in excess of 90%.
For more information about Exvere please visit www.exvere.com.

Region:
Northwest, USA