Katie Cook Named Northeast Sales Representative for Scott Laboratories
Posted on January 04, 2016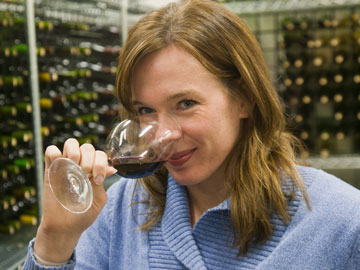 PETALUMA, CALIF., January 4, 2016 -- Scott Laboratories, Inc., a leader in providing value added products for the North American wine, craft brewing and distilled spirits industries, is pleased to announce the appointment of Luke Holcombe and Katie Cook as new Sales Representatives for the Midwest and Northeast, respectively. Holcombe and Cook will both be succeeding predecessors who have spent several decades with Scott Laboratories.
Originally from Minnesota, Cook completed her B.S. in Biology while at the University of Houston. In 2006, she accepted her first harvest job at Quintessa Winery. After a harvest in the Napa Valley, she went on to work at Finca Decero in Argentina before going on to complete a master's level degree in Enology from The University of Burgundy in Dijon, France.
After completing her master's degree, Cook worked as a vintage assistant winemaker in the Languedoc as well as in Western Australia before returning home to work for the University of Minnesota as the Enology Project Leader. Working closely with the grape breeding program, Cook helped to optimize vinification practices with newly developed cold-hardy grapes. She and her husband moved to the Finger Lakes region of New York in 2014 where she accepted the position as assistant winemaker for Hermann J. Wiemer Vineyards.
"My priority is to ensure customer satisfaction through continued support of our products and services, and especially to help my clients with any challenges," says Cook. Scott Laboratories offers a large portfolio of fermentation goods, filtration media, winery equipment, packaging products and laboratory services.

For over 75 years, Scott Laboratories has been meeting the needs of the beverage industry with innovative solutions and products. Scott Labs operates its main office at 2220 Pine View Way in Petaluma, CA with an additional location in Petaluma that houses its Cork Processing Plant and Laboratory, and satellite facilities in Healdsburg and Paso Robles. For more information regarding Scott Laboratories and the products and services they supply, please visit www.scottlab.com. Cook can be reached by email at KatieC@scottlab.com.

Region:
Northeast, USA
Job Function:
Sales/Marketing