Scott Laboratories Names Luke Holcombe Sales Representative for the Midwest
Posted on January 04, 2016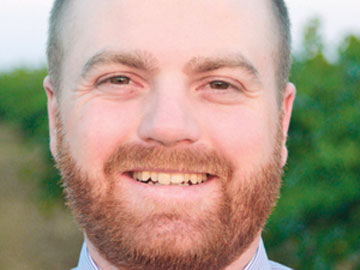 PETALUMA, CALIF., January 4, 2016 -- Scott Laboratories, Inc., a leader in providing value added products for the North American wine, craft brewing and distilled spirits industries, is pleased to announce the appointment of Luke Holcombe and Katie Cook as new Sales Representatives for the Midwest and Northeast, respectively. Holcombe and Cook will both be succeeding predecessors who have spent several decades with Scott Laboratories.
Holcombe was raised in the Central Valley of California, surrounded by grapes. He was first introduced to the wine industry through the FFA where he judged grape vines. He eventually decided to pursue a degree at Cal Poly, San Luis Obispo in Wine and Viticulture. In 2006, he was chosen to be the Winemaker for Cal Poly's inaugural wine label and graduated in the spring of 2007. Prior to joining Scott Laboratories, Holcombe was the Assistant Winemaker for McManis Family Vineyards in Ripon, CA and Head Winemaker for Post Familie Vineyards in Arkansas.
"I'm excited to step into this new role and see the industry from another side. As a winemaker, I've enjoyed working with Scott Labs throughout my career and getting the chance to help others make the best wine possible is what it's all about," said Holcombe.
For over 75 years, Scott Laboratories has been meeting the needs of the beverage industry with innovative solutions and products. Scott Labs operates its main office at 2220 Pine View Way in Petaluma, CA with an additional location in Petaluma that houses its Cork Processing Plant and Laboratory, and satellite facilities in Healdsburg and Paso Robles. For more information regarding Scott Laboratories and the products and services they supply, please visit www.scottlab.com. Holcombe and Cook can be reached by email at LukeH@scottlab.com.
Region:
The Plains, USA
Job Function:
Sales/Marketing