Aaron Webb Joins Purple Wine + Spirits as Chief Financial Officer
Posted on December 21, 2015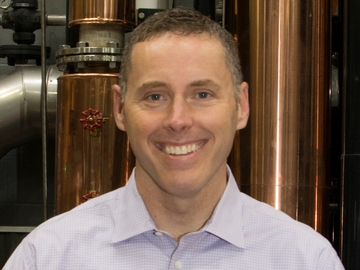 Graton, California – December 21, 2015 – Purple Wine + Spirits is pleased to announce the appointment of Aaron Webb to the position of Chief Financial Officer, effective December 9, 2015.
Webb began his career in beverage alcohol 15+ years ago at Brown-Forman Corporation where he held several leadership roles, including Vice President of Strategy & Finance for the Jack Daniel's and Casa Herradura global brand portfolios. He also led finance for Brown-Forman Wine Brands and spent several years in Mergers & Acquisitions. Webb's most recent position was Vice President Finance & Planning at Delicato Family Vineyards.
"Aaron's diverse background complements our short and long term strategic plans," said Derek Benham, owner of Purple Wine + Spirits. "We are poised to launch our craft spirits early next year and Aaron's experience with distilled spirits as well as his successful leadership on the wine side will be invaluable."
About Purple Wine + Spirits
Purple Wine + Spirits is dedicated to creating extraordinary wine and distilled spirit experiences that surprise and delight. Founded by Derek Benham in 2001, the company produces branded wines as well as custom and private label wines for key U.S. and International retailers and restaurateurs. Purple Wine + Spirits is based in the small, west Sonoma County town of Graton, with satellite wineries in American Canyon and the Russian River Valley. Sustainability is a key facet of Purple's operating principles. Over the past decade the company has made great strides in water and energy conservation and both the Graton and American Canyon wineries are certified sustainable by the California Sustainable Winegrowing Alliance. In 2014, Benham broke ground on a new distillery within the Graton winery - Graton Distilling Company - with plans to produce small lot, craft spirits launching in early 2016. The Purple Wine + Spirits portfolio includes brands such as Avalon, Raeburn, Four Vines, Cryptic, Calista, Flint & Steel and Lucky Star. For more information about Purple Wine + Spirits, visit www.purplewinespirits.com.

Region:
Napa & Sonoma
Job Function:
Purchasing/Finance