Blends Welcomes Bill Henry to Role of Western Regional Manager
Posted on November 18, 2015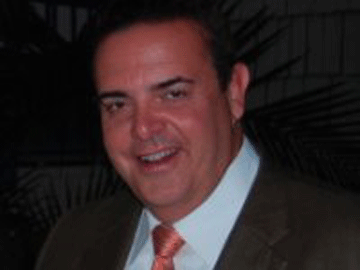 November 18, 2015, Napa, CA – Blends, an international portfolio of family-owned wineries, is pleased to announce the selection of Bill Henry as Western Regional Manager. Mr. Henry, who holds WSET, CS, and CSW certifications, is responsible for overseeing all aspects of sales and promotion in California, Hawaii, and Nevada. He is based in Orange County, California and reports directly to Mike Bartlett, Blends Executive Vice President of Sales.
Bill Henry brings an impressive resume to this role. In addition to holding a Level Three WSET status, Certified Sommelier certification, and Certified Wine Specialist, Mr. Henry has held senior level sales positions at Robert Kacher Selections, Justin Winery, Landmark Vineyards, The Henry Wine Group, The San Francisco Wine Exchange, and, most recently, Talbott Vineyards. His in-depth sales knowledge and wine education proficiencies bring a strong skill set to this position that will benefit both the on-premise and off-premise channels.
"I am very excited to be stepping into the Western Regional Manager role for Blends," says Mr. Henry. "This distinct and premium collection of wines is perfect for the territory's diversity. There is an ideal wine offering for every buyer and I am honored to represent them."
"Bill brings the perfect combination of skills to this position", says Executive Vice President, Mike Bartlett. "He understands the market, has incredible wine knowledge, plus established relationships with both distributors and key accounts to get the job done. We are excited to have him join the team."
About Blends
Blends is an international family of wine estates owned by Alejandro P. Bulgheroni that produces fine wines from some of the world's most renowned wine regions. The portfolio includes: Renwood Winery from California's Amador County, The Cleaver from California, Bodega Vistalba, Tomero, and Bodega Argento wineries from Argentina's Mendoza region, Árido from the Maipú District of Argentina, and Bodega Garzón of Uruguay. For more information, visit blendsinc.com.

Regions:
California, USA; Northwest, USA
Job Function:
Sales/Marketing, Purchasing/Finance