Brad Warner launches Warner Winery Consulting LLC
Posted on October 28, 2015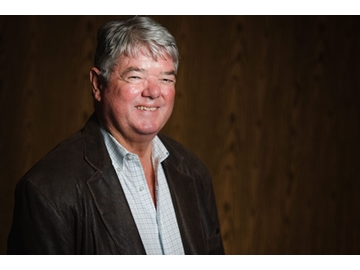 Brad Warner, Winemaker and General Manager at Foley Johnson Winery, and owner of both Rutherford Equipment Rental and Leto Cellars, announced today the launch of Warner Winery Consulting LLC, a Napa based, comprehensive winery consultancy to assist with all aspects of winemaking, winery layout and operations, and sourcing for everything from equipment to personnel. Warner plans to take on projects of all scale to provide existing and future clients with a singular source for tackling a variety of undertakings and issues. With this announcement, he has also made the decision to resign from Foley Johnson Winery.
"I'm thankful for the opportunity to have worked with the Foley family, and am proud of my contributions, but the time has come to give my other projects and clients the focus they deserve," said Warner.
Warner, whose career and professional network spans nearly 50 years in Napa Valley, almost 30 of them with Robert Mondavi Winery, where he was Director of Property & Facilities and Vice President of Production, regularly advises colleagues on everything from wine quality to cellar sanitation.
"I am excited to begin the next chapter of my life in wine, and look forward to bringing all of my knowledge and resources to the table for each client," said Warner.
For more information about Warner Winery Consulting LLC, visit WarnerWineryConsulting.com or contact Brad at info@warnerwineryconsulting.com.
Job Function:
Winemaking