Distilled Spirits Council Names Kelley McDonough New York-based Director of Public Relations
Posted on August 17, 2015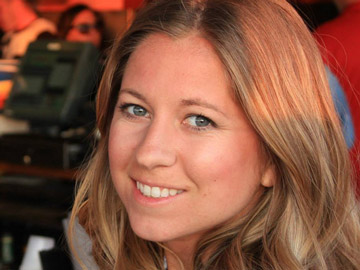 Washington, DC -- The Distilled Spirits Council of the United States (DISCUS), representing over 135 distillers of all sizes, announced today the appointment of Kelley McDonough as its new Director of Public Relations, based in New York.
In her new role at the Council, McDonough will highlight spirits trends, industry heritage and cocktail culture through media relations, special events and media tours, as well as digital and social media activities. She will also work closely with media to disseminate the latest industry data and category statistics.
McDonough most recently served as a senior account executive at Access Communications in New York, where she developed and executed public relations and marketing campaigns for a variety of consumer and lifestyle clients including a number of market leading spirits brands. She also has expertise in social media, event planning and media relations.
"Kelley brings knowledge and passion to the distilled spirits industry, which will benefit the Council, its member companies and their brands," said Distilled Spirits Council Senior Vice President Frank Coleman. "We look forward to having her promote responsible cocktail culture in New York, across the country and around the globe."
McDonough added, "I am thrilled to have the opportunity to work at the Council and advance the industry's goals by publicizing U.S. spirits trends. It's a very exciting time to be in the spirits industry with a booming cocktail culture, and I look forward to building on this momentum."
Ms. McDonough will be based in New York City. She can be reached at 845-494-3784, Kelley@discus.org, or @kelleymcdonough.
Region:
Northeast, USA
Job Function:
Sales/Marketing, Direct to Consumer