Volker Eisele Receives CAWG Leader of the Year Award
Posted on July 06, 2015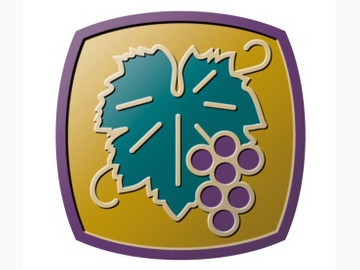 Sacramento, Calif. – The California Association of Winegrape Growers (CAWG) selected Volker Eisele, best known for his commitment to agricultural land preservation and conservation in Napa County, as the 2015 CAWG Leader of the Year. CAWG presents the annual award to the grower whose "record of exceptional leadership has benefitted California's wine industry." Eisele is the fourth recipient of the award created by CAWG to acknowledge exemplary industry members and to inspire future leadership. The award will be presented to Eisele's family (he passed away at home at age 77) at the association's Annual Meeting and Awards of Excellence Program on July 22, 2015 in Napa.
"When Volker came to this country from Germany, he immediately fell in love with the American outdoors, its wide open spaces and wilderness," said Steve Schafer, a Madera winegrape grower who served with Volker on the CAWG Board of Directors. "I know it's what inspired him to lead as a protector of agricultural land in the Napa Valley community."
One of Eisele's most-admired and remembered achievements occurred in 1988 when he became the chief architect of Measure J, a ballot initiative that gave Napa Valley citizens the final say on whether agricultural land should be converted to other uses. Measure J passed in 1990 and sparked intensive litigation that raged for over five years. Ultimately, the California Supreme Court upheld the validity of the local initiative.
In 2008, Napa voters extended Measure J's land use protection law another 50 years to 2058, a nod to Eisele's leadership and vision of land use protection.
"Volker was our tireless champion of agriculture here in the Napa Valley," said Frank Leeds, managing partner of Chavez and Leeds Family Vineyard in Rutherford. "He was our community activist and always ready to engage in protecting agriculture and open space as the best use for the land."
"The solemnity of the agricultural protections championed by Volker Eisele have been instrumental in ensuring an environment wherein winegrape growers in Napa County have had the confidence to continue to invest in vineyard development and heightened viticultural practices that continue to elevate the quality of wines produced in Napa County," said Bruce Phillips, managing partner at Phillips Family Farming in Yountville.
CAWG's Leader of the Year award is defined by individuals whose significant record of exceptional leadership has benefited California's wine industry. Volker Eisele achieved a legacy of exceptional leadership in the wine industry. CAWG is honored to recognize Volker Eisele as its 2015 Leader of the Year.
CAWG represents the growers of more than 60 percent of the gross grape tonnage crushed for wine and concentrate in California. The statewide association provides industry leadership to advocate for public policies, research and education programs, sustainable farming practices and trade positions to enhance the business of growing California winegrapes. For more information about CAWG, visit their website at www.cawg.org.
Region:
California, USA
Job Function:
Vineyard Management/Viticulture