Blue Ventures Wine Marketing Welcomes Jeff Siddron as Northeast Regional Manager
Posted on July 02, 2015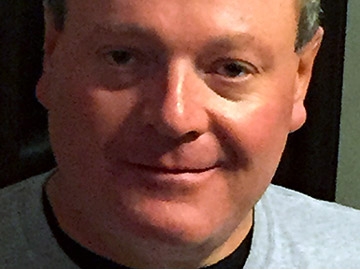 SAN RAFAEL, CA – Thursday, July 2, 2015--Blue Ventures Wine Marketing (BVWM), a leading wine marketing firm based in San Rafael in Marin County, California, announced today that Jeff Siddron has been appointed as Northeast Regional Manager. Mr. Siddron is a wine industry veteran with a career spanning almost 25 years, and has worked as both a supplier and distributor at companies including Racke USA, Cline Cellars, Zaca Mesa, national importer F&F Wines International, and Boisset America.
The addition of Jeff to the Blue Ventures team marks another step in the rapid expansion of the Company. Sales volumes of this four-year old firm now exceed 400,000 cases. And, with each of the family owned, estate based producers in the portfolio being scalable, Blue Ventures will continue to see significant growth for the remainder of this decade.
"Jeff brings years of valuable experience to our team," said Andy Fromm, BVWM Principal. "As we continue to grow in the northeast markets, Jeff's expertise will enable further market penetration of Blue Ventures' client portfolio."
Jeff holds a Bachelor of Science degree in Business Management from Northeastern University, Boston and resides with his two teenage sons in Boonton, New Jersey.
About Blue Ventures Wine Marketing, LLC

Blue Ventures Wine Marketing, LLC was founded by long-time industry executives Andrew Fromm and Larry Moraes. The Company focuses on the sale and marketing of family-owned and operated wineries that compete in the ultra-premium and luxury market segment.

Region:
Northeast, USA